Wasp Barcode Technologies: The Barcode Solution People
Bankrupt: 3 Takeaways From the Demise of Oreck
Oreck failed to grow with changing consumer trends which allowed competitors to earn a large share of the market. 
The Oreck family lost more than their family business in the summer of 2013 when they were forced to file for Chapter 11 Bankruptcy. They lost a legacy that David Oreck had built for them for over 50 years, and even a final attempt to pool together their collective resources to buy the company back could not save it. At the end of the day,
their $22 million bid came up just short
.
It is the nightmare of every family owned business, and a sobering reminder to any entrepreneur, no matter how successful your company becomes, or how deeply you are able to brand your name into the American consciousness, fatal mistakes can indeed become brutally final. Perhaps we can glean some lessons from the fall of Oreck that can be useful for your own small-to-medium-sized enterprise so that one day you won't have to read about your name in another firm's Annual Report.
MARKETING
Oreck failed to recognize the changing landscape of their consumers. As competitors came out with sleek, futuristic designs and bagless units, rather than adapt to these demands,
David Oreck chose to argue
with consumers that they really didn't want these new models and wasted millions of advertising dollars in late night infomercials to convince the world that they were wrong.
Gone are the days of Henry Ford who could tell the American people that they could have a car in any color they wanted "
as long as it is black
." In today's world of social media, internet reviews and a wealth of information at their fingertips at all times, the modern consumer is savvy and well informed. It is critical that companies stay informed as well, and stay connected to their customers and consumer opinion using these same channels. Without adapting to these
new technologies
, Oreck was blinded to the threat of new comers such as Dyson who dared to not only challenge the status quo of the traditional upright, but sold it at a price point that was
almost 69% higher
. The crazy thing was that back in 2002 the American people fell in love with the idea of a bright, colorful vacuum cleaner that looked almost like a Transformer for the living room. By 2004, Dyson had captured nearly 15% of a $4 billion market. Just a fraction of that $600 million could have come in handy for Oreck when they needed it the most, especially when the family bid came up just $2 million short a few years later.
Business Takeaway:
Marketing 101 class teaches the 4-P's: Product, Price, Place, Promotion. Oreck failed to hear from their consumers what kind of product they wanted, and most importantly where they wanted to buy them from.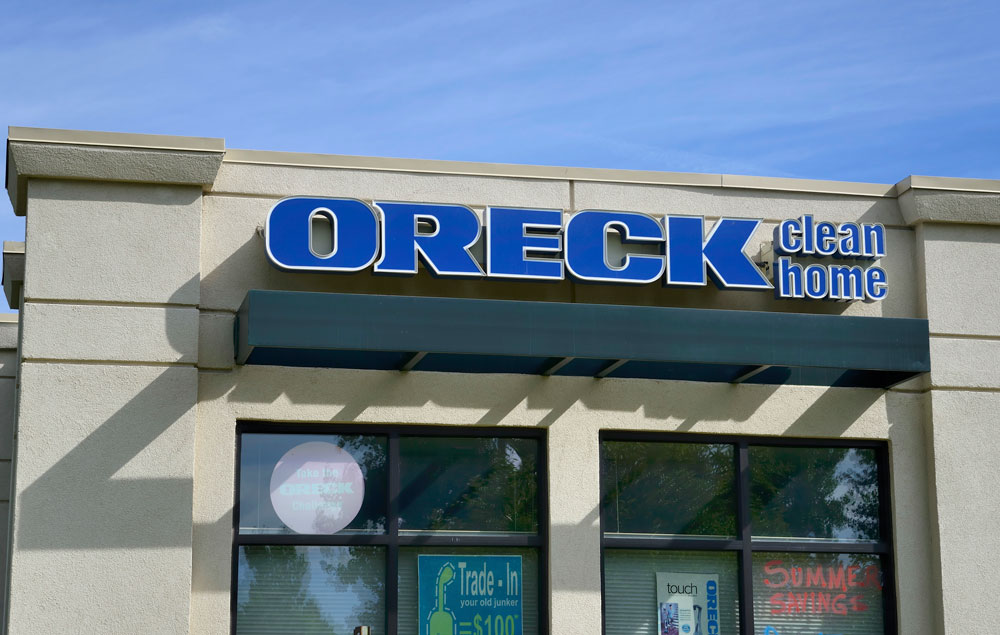 DISTRIBUTION
Oreck was one of the few vacuum cleaners to be manufactured in the United States and to distribute its product to consumers through a chain of nearly 100 local retail stores they owned. As times changed, consumers began to migrate to larger "Big Box" stores where they could get all of their home needs in one place: computers, TVs, Entertainment and home appliances. Fast forward a few more years and consumers are not even wanting to leave their homes at all, but demand places like Amazon to ship products to them. The internet is a powerful medium for commerce, and this reality has killed other giants in the past few years as well. (When was the last time you had a "Blockbuster Night"? Oh yeah, they are bankrupt as well.)
What Makes a Successful Small Business?
Business Takeaway:
Be vigilant of your
distribution methods
. Millions of dollars of revenue might be melting away through channels that are no longer viable. Distribution stores cost money to maintain and operate, whereas selling through other channels can reduce cost such as property, plant, and equipment or other fixed assets and labor.
A business owner must constantly be evaluating
the entire supply chain from raw manufacturing to the final sale for hidden inefficiencies and
improved cash flow
. One helpful consideration might be, as fundamental as it may sound, to consider your consumer. Where is your target market going to acquire its goods? How many people pass by your store front each day? Of those, what percentage actually enter your store? (Or click on your website) Of those, what percentage actually purchase something, and what is the average cost of that sale? Compare this to your competition. What spaces are they moving into? Had Oreck been able to realistically evaluate its distribution model, perhaps it would have noticed a growing disconnect between its approach and where the consumers were spending their time in the first place.
INNOVATION
If You Build A Better Mousetrap… Innovation is at the heart of any entrepreneur. There was an idea every business owner had at one time that he or she believed was better than anything else in the market for a particular reason. The problem is that your competitors are also staying up late at night trying to come up with the exact same thing. Dyson did it and found an opening. Everything about the Oreck model was antiquated from design to production. As the bagless revolution captured more of the market, the traditional uprights looked more and more like relics from the dirty past, which is not the marketing image you want to leave your customer when you are in the household cleaning sector. By the time Oreck capitulated and launched a bagless vacuum of its own, it was too little, too late.
Business Takeaway:
Is your orientation really on the consumer's needs, or are you focused on how you have always built your product for no other reason than that is how it has always been done? Oreck failed to recognize the future trends in its own industry and it cost them dearly. So what is the future for your industry?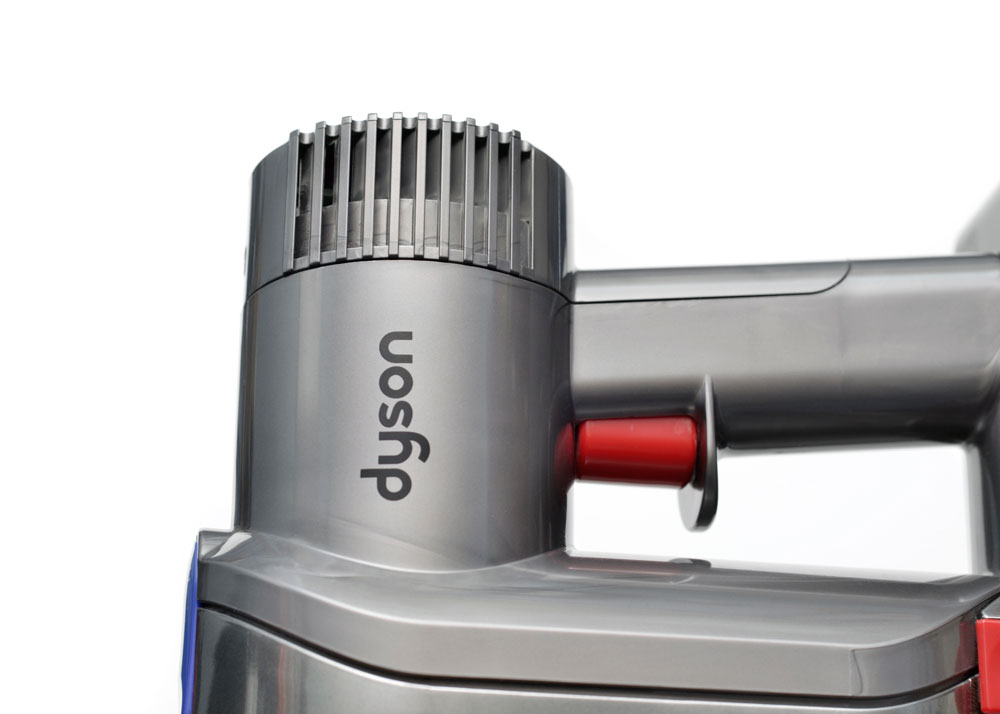 How Barcode Technology Can Help You Learn from the Oreck Demise
Oreck, failed to keep up in marketing, design, and innovation, they simply didn't understand their market and weren't working to improve their product or technology. Don't fall into the same trap. Your business started with a good idea, but it needs new good ideas to stay fresh, you can't get set in your ways. It is important to stay up to date on technology improvements that will help your business function at its best. For example,
changes in barcode technology
can help small and medium sized companies thrive in today's complex, internet-connected business environment. New barcodes, like
2-D barcodes
can be a powerful marketing tool and help with customer engagement and retention. Using
QR codes
that can be read on smartphones can help you reach consumers who are smartphone savvy. Sophisticated
asset management software
and new
inventory systems
can help companies keep track of their assets better and gain a deeper understanding of how their products are moving - helping with forecasting and understanding distribution trends. Oreck needed a better understanding of where and when its products were being purchased to improve sales. Ultimately, the key to innovation and true business success is increasing efficiency, giving yourself and employees more time to think about your business and industry and creative approaches to them. Reducing busy work can be one of the best ways to achieve this.
Bluetooth and Wireless Barcode scanners
slash employee time spent on tracking assets and inventory by hand and improve accuracy by eliminating human data entry. Less time managing inventory and assets mean more time figuring out what inventory and assets you and your customers need. Stay connected and don't fear change and before you know it you will be cleaning up the competition.
How could barcode technology help your small business avoid the mistakes that Oreck made?
For a free demonstration,
click here
.