Wasp Barcode Technologies: The Barcode Solution People
To Err is Human: Reduce Errors with Barcodes

All types of businesses profit from increased efficiency and error reduction when they begin using barcode software and equipment. The results might be most dramatic in health care centers where miscoding, poor handwriting, and heavy workloads result in errors that cost money and threaten patient health. According to a report from 
American Nurse Today
, medication errors killed 7,000 patients in US hospitals in 2008. At that time, these 
preventable
 errors were the #1 cause of inpatient fatalities. Most alarming, seriously ill patients were the most vulnerable because they tended to receive more doses of medication 
and
 lacked the ability to bounce back from adverse reactions to the wrong medication. What causes these errors? According to the report, mistakes can happen anywhere down the line from the physician to the pharmacist to the nurses who actually administer drugs. The initial source of errors could be fatigue, misreading physician's handwriting, and the fact that many, very different medications have similar sounding names.
Barcodes Prevent Medication Errors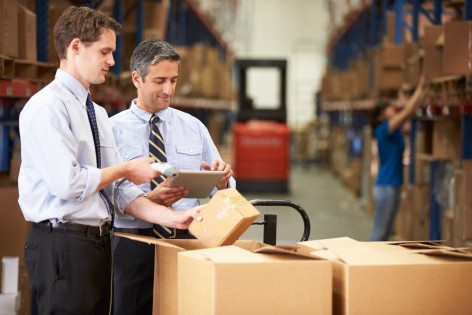 Done correctly, using barcodes help reduce medication errors in all types of health care centers. The 
FDA 
demonstrates a good use of barcode technology with the example of the Houston VA hospital, a very large healthcare facility. Each patient is given a wristband with a unique barcode that links the facility's computers to the unique patient record. When a nurse brings medication to the patient, she also brings a scanner and laptop computer on the medication cart. She scans both the patient's wristband and the medication's barcode, and the computer flashes a warning if it detects a mismatch between the patient's record and the barcode label on the medication. Does this work? In 2010, the 
National Institute of Health
 reported on a study performed at Brigham and Women's Hospital in Boston. The study reviewed over 10,000 medication administrations, and these were the results:
The researchers found an 11.5 percent error rate on medications that did not use bar codes.
The error rate dropped to 6.8 percent with barcode technology.
The rate of potential adverse reactions from getting the wrong medication fell from 3.1 percent to 1.6 percent.
After reviewing these results, most people would prefer to receive treatment in a healthcare facility using bar code technology to reduce medication errors. It is also important to note that barcode technology works best when it is used according to proper procedures; meaning the person, in this case the nurse, administering medication does a final check before treating a patient.
Barcode Technology Saves Time, Money, and Lives
Not only can
barcodes reduce the possibility of patient errors
, they conserve resources and save money. For example, at Indiana's Clark Memorial Hospital any extra insulin (in 3 ml. vials) were discarded in the past after a nurse withdrew the right amount for each patient. Typical patients only needed 5/100 of a milliliter. With the use of barcode labels, these vials were retagged with a new barcode—flagging that vial for reuse. Instead of using a small amount and then discarding an entire vial of insulin for each individual patient, the medication now safely provides dozens of doses.