Wasp Barcode Technologies: The Barcode Solution People
Three Challenges: The Top Concerns For Small Businesses In 2017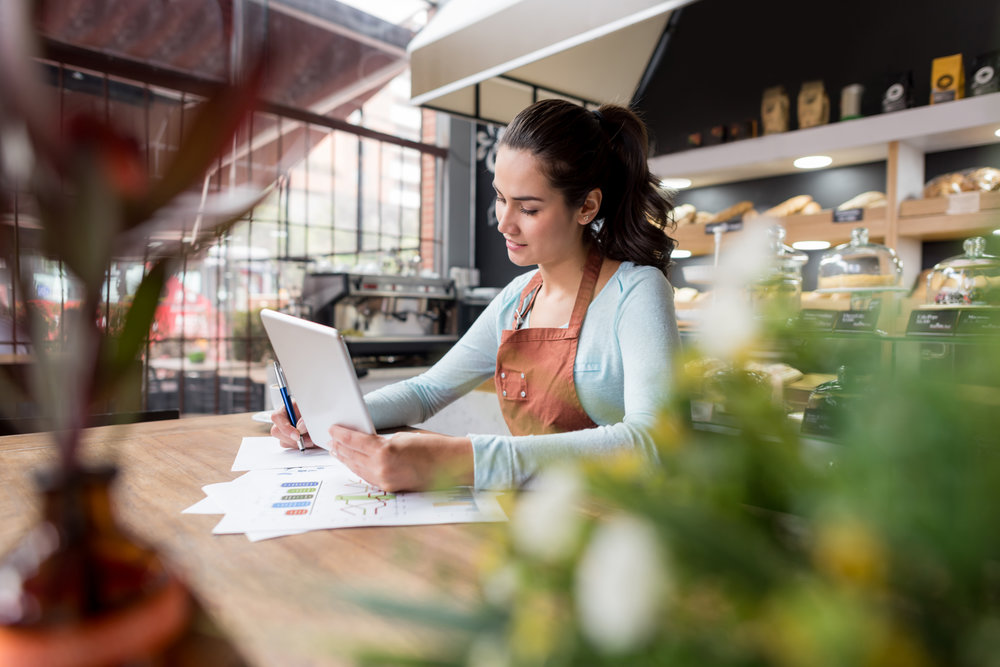 2017 promises to be a year filled with surprises. A new president, a shift in partisan politics, and a number of questions and concerns that beg for answers await everyone, especially small business owners. How will these changes affect your operations, your business, your people? According to
Wasp Barcode's 2017 State of Small Business Report
, the general feeling as we enter the new year remains fairly optimistic. Released in mid-January, the Small Business Report compiled the answers of more than 1,120 small business professionals on their plans for and concerns going into 2017. Three areas remained high on their list of challenges: Hiring new employees, increasing their businesses' profits, and employee healthcare matters.
Hiring new employees
Half of surveyed small business owners stated their No. 1 challenge in 2017 would be hiring new employees. With the unemployment rate at its lowest point since
August 2007
, the talent pool seems awfully shallow for businesses big, small, and medium alike. Such a case means there will be positions available but not necessarily enough
qualified
people to fill them. The low unemployment rate and steady economy going into the new year gives job seekers a little breathing room in which they can make their decisions.
Candidates
may spend more time and examine the offered benefits packages a little more closely. They might think more deeply about how one position can better further their goals or develop their careers. They'll make sure that your business, its values and its challenges will be a good fit with what they want and need.alent pool seems awfully shallow for businesses big, small, and medium alike.e hiring new employees. with mall business owners. [Tweet "Half of surveyed small business owners stated their No. 1 challenge in 2017 would be hiring."] Even if you find a potential employee you feel would fit well with your business environment – and provided, of course, this person feels the same – you still need to make it through the hiring process.
Seventy
percent of small businesses go through some form of setbacks in this phase. Typically, these stem from three causes themselves: Issues with the length of the hiring cycle; effects of the process on a business' productivity; and fallout from when new hires fail to meet expectations.
Ways to help ease the
hiring process
include: Be clear about your opening and what it entails; be open and honest about your company and its values; be flexible with your options and what you can offer, but never settle. And don't forget: You need to impress your choicest candidate just as much (if not more) than he or she impressed you.
Increasing profitability
Forty-six percent of surveyed small businesses reported increasing their profits as their biggest challenge. Roughly
28 million
small businesses currently exist in the United States; new ones come around on a daily basis while others close. That seems like pretty stiff competition for customers and their business, but that this into account: According to the
Small Business Administration
, approximately 50 percent of new businesses
fail
within their first year; 33 percent don't make it beyond two years.
State of Small Business Report Featuring Gene Marks
Can you guess one major reason? Here's a hint: Cash flow problems that eat away at profitability. The best way for small businesses to increase their profits is to step back and realize that profitability is a long term goal. It won't necessarily come overnight and involves dips and stumbling blocks along your business's growth. It can also help make that path smoother.
Monitor
your incoming revenue, your outgoing expenditures, and know where your money is and where it went. Once you get a better understanding for your money's movement, you can look for ways to trim back expenses. A
10
percent reduction in expenses can lead to a boost in profitability without much of a noticeable strain on the way you operate. The higher you go, though, the more operational redesign you can expect. That said, remember: Profit is a moment, a glimpse at your standings at a given time. Profitable businesses still close their doors for good because they can't pay their bills. Businesses could also take the time to examine their customers and products under the
80-20 rule
. Under this principle, approximately 80 percent of your income will come from only 20 percent of your products and service or your clientele. Review your sales records: See what sold and what stayed. Check your invoice records: See who paid and who your contacted time and again. Trim down your catalog and, if need be, your customer list. With the extra focus on your productive groups, you may well find your profits on the rise.
Employee healthcare
Forty-four percent of small business owners worry most about the impact of employee healthcare on their business. One reason for this concern is the expectation of
premium rises
: The low-end average sits at around a nine percent increase, though double-digit increases are also possible. Another cause is the likelihood that a number of providers - Aetna, Humana, and United Healthcare to name a few - plan to
leave
the healthcare market. This exodus may reduce the number of available plans by as much as
60 percent
. This does
not
, however, include plans once grandmothered in as acceptable despite their non-compliance with the Affordable Care Act (ACA). These losses will force some small businesses to explore further options under Small Business Health Options programs. These concerns affect businesses of more than 50 employees, even though the ACA
defines
a small business as one that employs between two to 100 people. This expanded definition moves mid-sized businesses from large-group markets to small and, as such, they will be subject to the reforms in those markets. Unfortunately, these changes include double-digit premium hikes and a reduced number of carriers or policies. Pennsylvania-based consulting company
Mergo Benefits
expects a 38-percent increase from 2016's rates. Some companies tried to find cheaper plans to combat these increases; not all succeeded. Of course, these concerns now include the approaching transition of presidential power and the proposed
alteration
to – or, as demanded by some, complete repeal of – the ACA. What comes after Jan. 20 may well bring even more questions with regards to not just healthcare, but the future of small business in general.