Wasp Barcode Technologies: The Barcode Solution People
Why Invest in Inventory Tracking Software
Why Inventory Tracking Software Is A Critical Investment
Running a small business often means making tough decisions about how to spend and where to invest your limited capital. You simply can't get everything you want, but when it comes to inventory the decision is easy, invest in inventory tracking software or else you are asking for trouble. From inventory shrinkage to supply and forecasting challenges and the many issues and headaches caused by trying to use a program like Excel to keep track of inventory, an effective
inventory tracking system and software
is a critical company investment.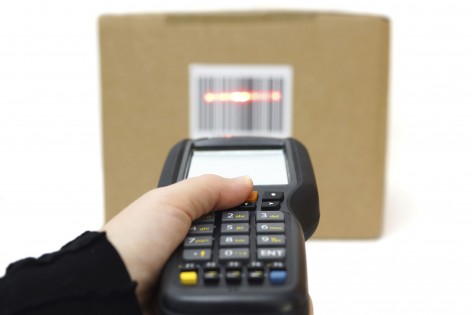 If you don't track your inventory you have no way of preventing employee theft. Without keeping tabs on your inventory and sales, you will constantly end up with too much or too little in stock because it is almost impossible to forecast future needs and create an effective purchasing schedule. Trying to create your own inventory system using
a spreadsheet program like Excel
is time-consuming, error-prone, and rarely effective.
While it used to be cost prohibitive for many small or medium-sized businesses to get a decent inventory tracking system, technological advances have brought the cost down considerably. These days, it is relatively
inexpensive for a small to medium sized business
to get its own inventory tracking system with the latest software and when you consider the potential costs of not tracking your inventory, the real questions is whether you can afford not to invest in
inventory tracking
.
Beating Inventory Shrink
In 2014, inventory shrink resulted in over
$44 billion in losses for retailers
, over 50% of it the result of internal theft, administrative errors, and unknown causes. Internal theft alone accounts for 34.5% of inventory shrink. Administrative errors make up another 16.5% of shrink. Both of these can be significantly reduced through the implementation of effective inventory software and systems. [Tweet "Internal theft alone accounts for 34.5% of inventory shrink."]
Eliminating Employee Theft
Employee theft, or fraud, is often the product of a combination of factors. It isn't so simple as bad vs good. Psychologists have identified a "fraud triangle"
consisting of "opportunity, motivation, and rationalization."
The way this plays out is an employee feels that they can get away with theft or fraud, they have some kind of a need for the item or money, and often in the beginning they can rationalize it by saying it is small, the company will never notice and their personal need for it is greater than the company's.
If you don't have an inventory tracking system in place your employees will know that they can get away with theft. Eliminating opportunity is often the biggest key to preventing theft and fraud and it is the part of the triangle that a company can control the most. With a system that tracks where items are, how much you have, and who has used them last, you make it much less likely that employees with feel they
have the opportunity to steal or commit fraud
. Inventory tracking software, and
barcode technology
, makes it easy for a company to track its inventory and assets from the moment they receive an item until it leaves the company. You know where it is and who has used to it last. When a company knows this and its employees know this, a drop in theft and fraud is sure to follow.
Administrative Errors
Administrative errors accounted for 16.5% of inventory shrink in 2014, many of these are probably the result of human data entry error or ineffective inventory tracking systems. Both of which can be easily solved by barcode based inventory systems and software.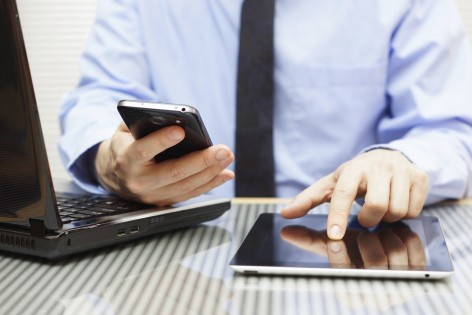 When people
enter data like barcode numbers
by hand they will make mistakes. The mistakes will be almost impossible to catch once entered into a spreadsheet. These mistakes can lead to lost inventory and wasted time tracking down missing items. Barcode scanners eliminate data entry errors and inventory tracking software ensures your inventory data and locations are up-to-date, greatly reducing if not eliminating administrative errors and ensuring that inventory is not lost.
Ending Inventory Uncertainty
Improved Customer Service
Have you ever had to put a customer on hold because you couldn't tell them if you had the item they wanted? Or even worse, have you had to tell them you would need to call back at a later time or date? If you have, chances are you've lost customers doing so. When people want something, they want to know if they can get it right away. You can't afford to be unsure about what you have in stock or not.
Inventory Tracking with Precision Drilling
Robert Gonzales, assistant director of marketing and communications for PCO, explains
how inventory tracking software changed their company
. In the past, "When our sales representatives received an order, they had to walk through the warehouse to verify whether the items were actually on the shelf. Our employees wasted a lot of time, plus they could not give our customers the immediate response they deserve."After switching to inventory software, Gonzales said, "We have effectively cut our inventory operating costs in half. The product easily paid for itself in the first month."
Effective Inventory Forecasting
Any business owner knows that inventory and assets are just another form of capital. Sometimes you want your capital in physical assets and sometimes you want to have it in a more liquid format. Sometimes you need extra inventory for big sales other times inventory is taking up space in a warehouse and limiting your ability to invest elsewhere. Knowing when these situations arise is crucial for any business to succeed.
Precision Drilling's Niksu Support Center
near Edmonton, Alberta, Canada, provides maintenance, repairs and overall (MRO) to the $900-million-plus company's equipment. They need to have supplies on hand and they need to know where they are. They also need to place orders to align with long shipping times, so forecasting is crucial. Lee Letawsky, parts technician and purchaser, was using Excel to try and manage inventory, but eventually switched to Wasp Barcode's InventoryControl. He
explains the difference
, "If you're not in control of your inventory, you don't know what you have," said Letawsky. "There's so much money tied up in equipment, you really need to know and track your inventory. This system has saved tens of thousands of dollars, improved the repair process and made my job much more enjoyable. It's easily paid for itself in less than six months." Using barcode technology and the latest in
inventory tracking software
, forecasting becomes easy as you can immediately see how items and inventory have moved in the past. Understanding and predicting trends will be simple and will save you money.
Eliminate Excel Issues
Using Excel to track your inventory may seem like a good idea and a way to save money when you start your business, but as it grows most business owners find that Excel does not help them excel, it actually slows them down. Inventory tracking is a complicated process that requires constant, real-time updates, Excel is a fine program for many things, but it simply cannot do what the latest inventory tracking software can.
---
"If you're not in control of your inventory, you don't know what you have," said Letawsky.
---
When Paul Huffaker, the Vice President at Racesource Inc. was using Excel to track his inventory, his company couldn't effectively forecast and it was costing them. "Maintaining an accurate inventory count on Excel was time consuming and error ridden," said Huffaker. "Often I would reorder or manufacture parts I already had simply because I didn't know I had them, which was an unnecessary cost. And with many smaller items being combined into an assembly, I needed a system that could use the existing UPC codes to track the individual item as well as the assembly."
Why Wait?
With inventory software so easy to use and easy to implement, and so many other business issues to think about, investing in inventory software seems like a no-brainer.
Inventory software
allows you to take control of your stockroom and gives you the confidence to make effective decisions about inventory needs. What are you waiting for? Invest in your company's future now, before disaster strike and you have to.
Quick Tips: Finding the right Inventory Tracking Software
It is important to try and
find the right inventory software
for your company, here are some quick tips to find and implement the right program for you:
Identify what you need to track and what kind of reporting you want to have
Look for systems that can track your needs and update in real-time
Implement your new system and train employees
How would inventory tracking software, that could track and forecast inventory, impact your business this year?