Wasp Barcode Technologies: The Barcode Solution People
What To Look For In Asset Management Software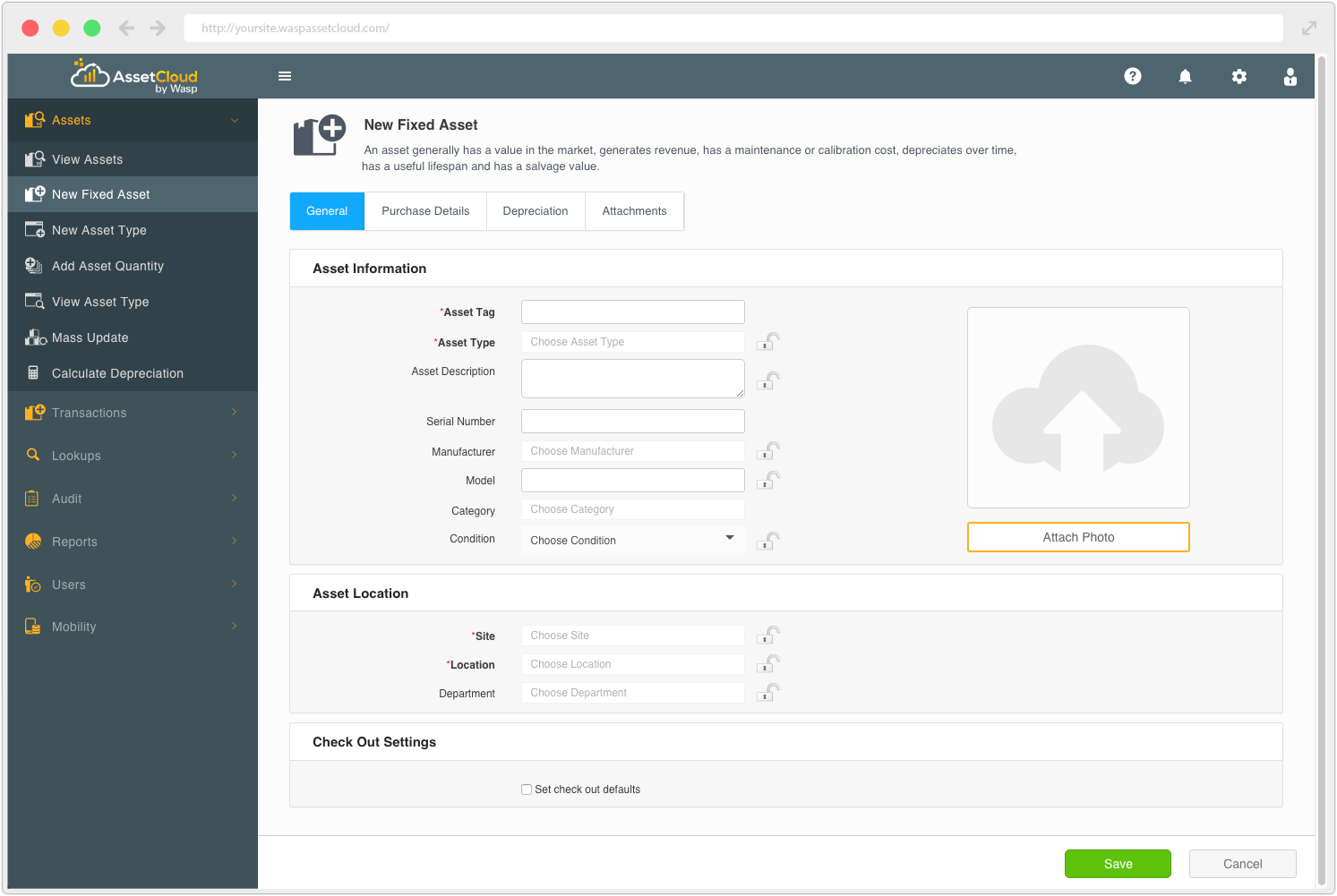 If it's valuable to your business, you better know where it is and how it's doing. Asset management software is designed to help organizations efficiently track and maintain the resources and property they own and compiles data on items' value, physical location, use history and more. While many businesses try to use Excel or accounting software for the task, these programs were not designed for the task of asset management and can be plagued by issues such as manual errors, outdated information, and more. [Tweet "Asset management software provides cost effective and accurate peace of mind."]
Asset management software
provides cost effective and accurate peace of mind; however, not all asset management software offerings are equal in terms of features and user-friendliness. You can make the task easier by looking for
asset management
software that includes elements such as:
Apps for iOS, Android and Windows Devices
These apps make it easy for offsite and after-hours users to access the
asset information they need
.

Auditing Options
Asset audits
are essential for verifying what assets your organization owns and where they're located. Leading software offerings let you schedule your own audit timeframe, receive status updates on the process, and make changes for
missing
and
unrecorded assets
.  Some also allow you to audit from any mode rather than having to toggle back and forth between modes.
If a third-party is doing your audits, you'll want a blind audit feature. This feature allows you to limit the information users can see when performing an audit.
Barcode label/ Asset tag design
Barcode labels
(also known as asset tags) are an important part of every asset management system. Your software should have the built-in ability to design them.
Check-In/Check-Out
An easy-to-use check-in/check-out feature can greatly improve accuracy and reduce the time spent passing out and receiving assets. Look for software that auto-populates fields for check-in/check-out with a "quick find" feature that searches your database by asset tag, asset, vendor, customer or employee.  Some software offerings allow you to use a single transaction when checking-in/out multiple assets to multiple assignees -  a great benefit for tool cribs, schools and emergency response units with large numbers of assets that must be regularly checked-in/out to multiple users.
Cloud or Web-based
While it can be convenient to host asset management software on your own server,
cloud-based software
(also known as Web-based software) offers many more cost and time-saving benefits. You don't have to rely on your IT folks to install software, updates or patches; all that is handled within the cloud itself. Since the software is not on your server, you don't have to worry about issues with computer crashes or conflicts with other programs. Plus, you can receive new features as soon as they're developed rather than waiting for a new version of the software to be released.
Dispose/Recover Assets
Nearly all
asset management software
offerings allow you to dispose of missing or unusable assets, but very few allow you to recover them. Without a recovery option, the software requires you to set up a recovered asset as a brand new item and manually update records with the item's history, which was trashed when the software first dumped the asset. Look for software that makes recovery easy by reactivating old asset numbers.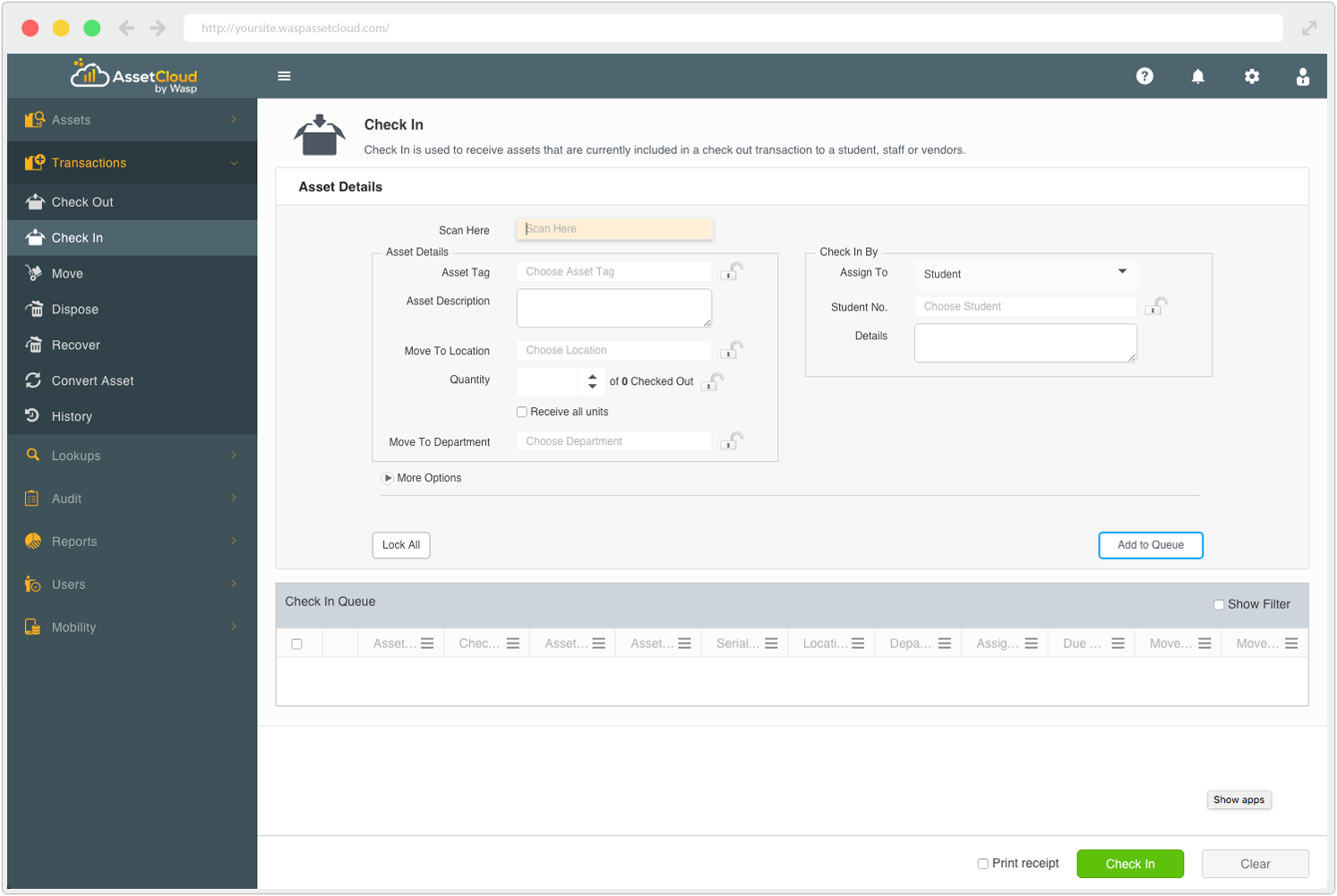 Customizable Data Fields
Asset management software often comes with pre-named data fields that may or may  not apply to your business. If you want to change the fields, it frequently requires a lot of time with tech support and extra fees. Look for software that allows you to change those names and create new fields of your own. Fund Tracking and Restrictions (For Nonprofits and Educational Organizations) Non-profit organizations such as human service agencies, arts organizations and schools can benefit from asset management software that makes it easy to
track grants
and other donations. Look for software that allows you to tie information to an individual grant, gift or recipient. As an extra bonus, some software will also automatically send alerts when assets are not being used, maintained or stored based on funding requirements.
Multiple Quantities
Tracking multiple quantities of identical assets can be complicated.  You can set up each individual item with its own asset tag and history, but that can be cumbersome and time consuming – especially if you're a school dealing with thousands of textbooks or an office with a few hundred computer keyboards.  To make the tracking process easier, look for asset management software that lets you manage these multi-quantity items under one asset number or ID.
Notifications
What good is asset management software if it can't communicate with its users? Look for software that lets you set up automated emails or in-app notifications for specific events and designate who should receive them. This can be very helpful when users need to be notified about matters such as past due actions, asset use violations, funding limitations, audit checklists and other issues.
Reporting
Most
asset management software
offerings come with a library of pre-designed reports such as asset by location and asset by type; however, sometimes, you need more. Look for software that allows you to easily create customized reports without having to buy additional software or know  SQL. It's also helpful to have software that allows you to schedule your reports and set up who should receive them.
Security Access
You don't want every user to access every element of your asset management system. Look for software that allows you to set up access categories that define who has access rights to specific asset types, restrict what asset site locations they can view and edit, and set up data administration tools, reports, and modules.
Technical Support
While most
asset management software
is relatively user-friendly, it's good to have access to technical support when questions arise.  Support via email exchanges can be very frustrating, so look for software that offers it via phone or chat with U.S.-based personnel. This support is often available for free.
Training
Learn how to use your software quickly and easily with training. Product guides and on-demand video training can be helpful, but nothing beats l
ive training via an on-site visit
or Webinar.
How could using asset management software help your company protect the expensive assets you rely on each day?
For a free demonstration from Wasp Barcode Technology,
click here
.