Wasp Barcode Technologies: The Barcode Solution People
The Changing Landscape of Asset Management
It's not just about counting computers anymore
Technology has changed dramatically in the past decade.  Think back to 2005.  Nobody had WiFi.  Laptops were virtually unheard of. Only
45% of the population had a cell phone
, the "old fashioned" kind.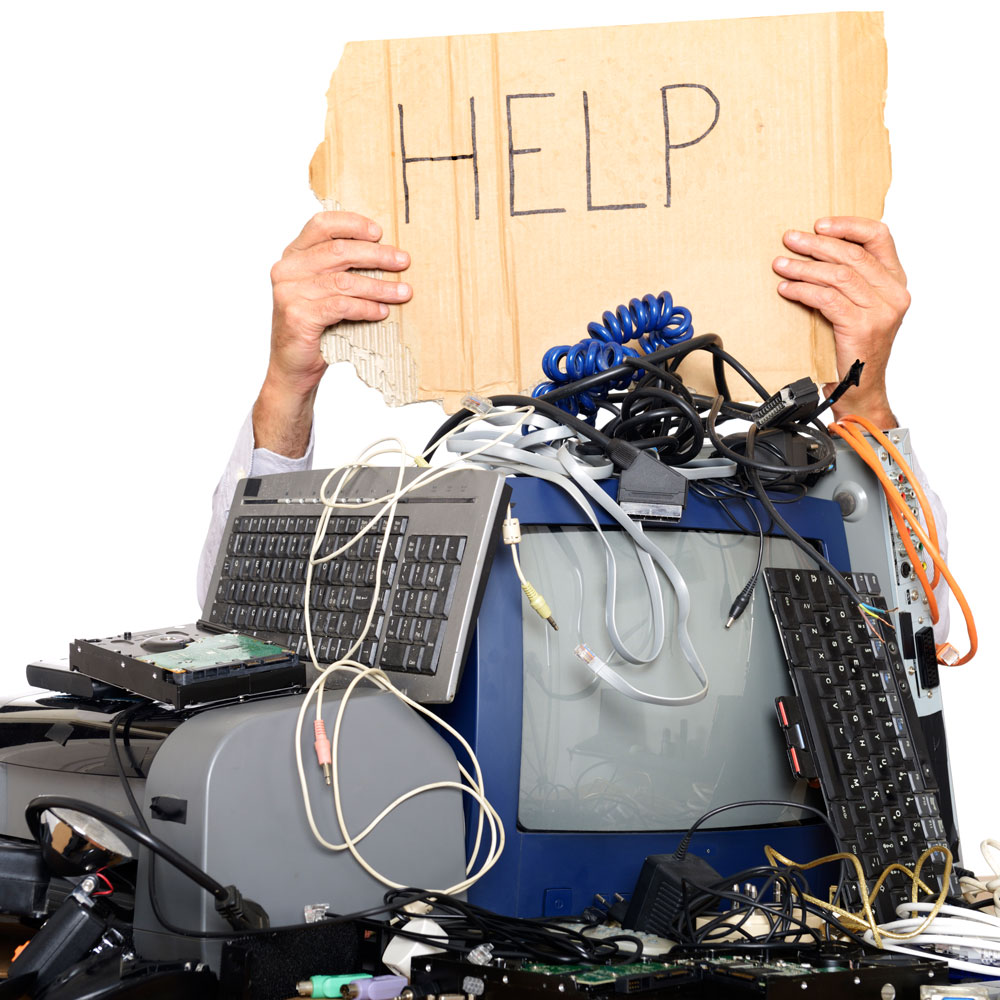 Now businesses are practically thriving through the growth of mobile enterprise and remote access. Add to that, network access, employee transfers, new installations, hardware/software retirement, etc. and many businesses find themselves in "network evanescence, a state of affairs where devices appear and disappear on the network more quickly than their presence can be discovered," according to
Tech Target
.
Though it's vital to keep up with technological advances to stay competitive in today's marketplace, it's equally as important to control your company's computing culture. How can this be accomplished? Through the simple knowledge of what's on your network, and that comes through effective asset life cycle management. Asset management isn't just counting machines anymore. It's an essential enterprise-wide task that not only tracks your hardware and software, but accounts for license and regulatory compliance and security needs, reducing much risk, and headaches, in the future.
You need to know what you have
Asset management, in its most basic form, is simply the knowledge of what you have and knowing where it is. The bigger the organization is, the more complex the task.  Without a solution in place, it can quickly get out of hand. Terry French, property manager for IT assets at Fort Hood, finally
realized that an automated system was necessary
.  The U.S. Army base uses one thousand assets, including servers, computers, network switches, and more at eight different locations. Not to mention, all IT managers at Fort Hood are responsible for comprehensive field audits, where all assets must be accounted for and verified against master list; cyclical audits by a third-party; and ad hock reports upon request.
City of Dallas Implements Asset Management Software
In the past, they tracked assets manually: writing down lists of serial numbers, then having those entered into a database.  The result: a lot of error. When the military demands immediate asset information and accountability, it was a recipe for disaster. "This was a time-consuming and cumbersome process," French said. "Plus, the Access database was simply not designed to provide effective reports quickly at the time they were requested. I got tired of the wasted time and the errors that I struggled with each week." French adopted Wasp's
MobileAsset,
making it easier to manage valuable assets, as well as to
dispose of aging assets
. "In the past, this was virtually impossible," French said "I didn't really know which assets should be eliminated, since there was no accurate accounting of these items. What's more, I didn't know when they were purchased, how much they were worth at the time of purchase, or how much they were worth now." Prior to using MobileAsset, it was nearly impossible for IT managers to get records in order. Now, the information is readily available. French adds that they not only have access to much more accurate information, but are saving tens of thousands of dollars in time and manpower.
Asset management = risk management
Jane Disbrow, analyst at Gartner Inc., recently told 
Computerworld
: "If you don't know where all your laptops and software are located, how can you tell regulatory bodies that customer information is being kept private?" Such a seemingly elementary statement, however savvy business owners are well aware that risk management could be a matter of life or death of a business. In fact, a recent PWC Center for Board Governance survey of CEOs showed that risk management is their highest priority. Why? The political landscape has become unpredictable and compliance is ever-changing nationally and internationally across industries. In fact, a recent CFO study showed 92% of respondents aren't ready for upcoming requirements of the new Financial Accounting Standards Board (FASB) or International Accounting Standards Board (IASB) lease accounting standards, which will increase transparency into a company's assets and liabilities. Accurate, real-time reporting and data management will play a major role to overcome obstacles on the road to compliance, yet the research revealed that 70% of executives admit to being greatly unprepared. And just
38% of businesses say they will increase IT spending
in the coming year, according to the 2015
State of Small Business Report
. The Sheriff's Office in Hidalgo County, TX hadn't invested in an asset management solution and learned the hard way. An audit found that 1,884 of 5,431 
assets were missing
, including 24 weapons and 25 vehicles. This was due to 
major gaps within the city's asset management
.
---
"If you don't know where all your laptops and software are located, how can you tell regulatory bodies that customer information is being kept private?" 
---
Companies that invest in asset management are a step ahead in the game, improving inventory accuracy, decreasing man-hours spent on audits, and significantly increasing their return on investment for their assets.
IT security is beyond your everyday hacker.
The cause of most company security breaches is something quite simple and unavoidable: devices are lost.  Many of those devices contain confidential information. Who knows whose hands that sensitive data could fall into. This is especially true for the healthcare and Payment Card Industries (PCI).  Under Section 404 of the Sarbanes-Oxley Act, companies verify their internal controls that used for financial reporting, including the IT-related controls implemented to monitor hardware and software used for financial reporting. In addition, businesses must inform regulators about all material financial exposures they have, including IT equipment leases and licensing agreements. So these entities must be tracked closely.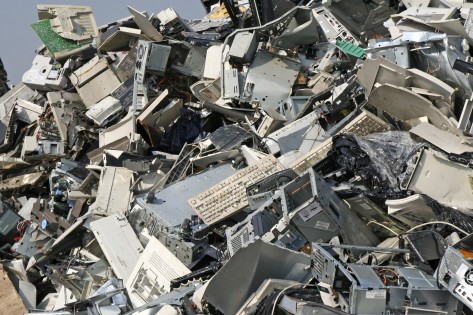 If there are lapses in assets, it could mean millions of dollars in fines. In fact, Concentra Health Services had to shell out $1.7 million for a lost laptop in 2014, while the Alaska Department of Health and Human Services paid $1.7 million in fines for losing track of a USB hard drive.
So to say asset management is important for security, is an understatement.  If you don't have proper asset management in place, your business could also be subject to multiple lawsuits for noncompliance, not to mention a damaged reputation.
The mobile workforce is growing
The ability of workers to work via mobile devices has enabled companies to be much more productive. As mobile enterprise becomes more complex, so do the worms and viruses, or "blended threats" to business.  Viruses have been created to target devices outside the firewall to gain unauthorized enterprise network access during an ISP connection. When infected device establishes a VPN connection to a corporate system, your perimeter security system is completely bypassed. That's why you must strictly monitor the number of mobile devices using your network. It's become increasingly more important to focus on asset management, despite the extra time it may take to roll out the system and best practices. Still, a PwC 2015 Digital IQ study found that just 20% of companies surveyed effectively use IT resources to optimize operational efficiency, make better business decisions and mitigate risk. Utilizing the proper
asset management software
will significantly improve hardware and software inventory assessment and management, license compliance, regulatory compliance, and secure disposal.