Wasp Barcode Technologies: The Barcode Solution People
Poor Inventory Management Could be Ruining Your Profit & Reputation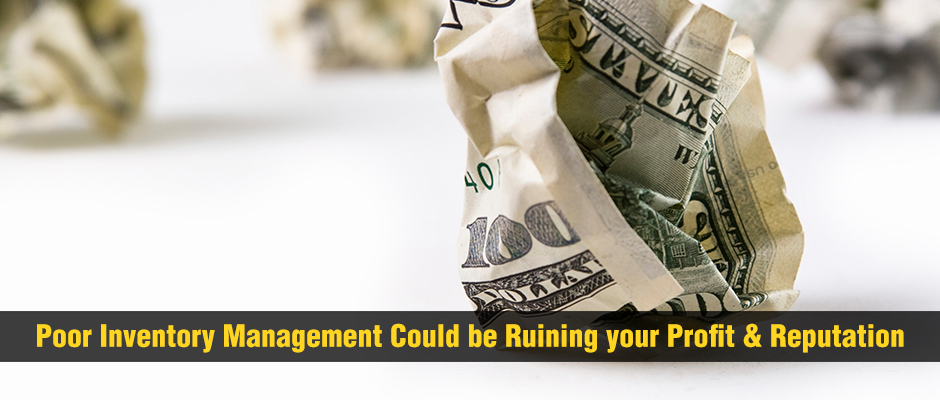 When a business grows, a lot of small business owners
feel pressured to keep their focus
on the day-to-day challenges of the business.  That means seemingly mundane tasks, like
inventory management
, gets pushed aside. While counting inventory and restocking shelves might not seem like it should be a top priority, not making it one is a detrimental mistake. According to the U.S. Small Business Administration, a poorly managed inventory system is one of the major reasons small businesses fail, yet 46 percent of small businesses with 11 to 499 employees don't have any kind of system to track their goods. Not only does this lead to production shortages, it also takes a big hit on customer satisfaction ratings. Other times, companies find that they have too much stock on hand, leading to steep wastes much like
"burning money,"
as Marcus Lemonis assured on his CNBC show
The Profit
. In all cases, the company's reputation is at stake and the high costs dig into the business' bottom line.
Find Out Why Top Golf Chose Wasp
Additionally, employees end up wasting countless hours searching for misplaced items, especially if an error is made during
manual tracking
. Not surprisingly, human errors are frequently made, a skilled operator averages one error in every 300 keystrokes. Once a data entry mistake is made, it's hard to detect and remove, oftentimes resulting in more costly errors and devastating the company's entire supply chain management and accounting systems. Forward-thinking companies fully understand that a proper inventory management system has the power to maximize sales and minimize costs, yielding higher profits. A 2014 IBM report found that 54 percent of Chief Supply Chain Officers surveyed admitted to exploring inventory strategies to reduce costs. According to Microsoft's Midsize Business Center, companies that make inventory a priority end up decreasing their inventory costs by
as much as 35 percent
.
---
"Before [our inventory control system], each person was probably wasting two to four hours a week tracking inventory," recalled Spare. "[Now] When someone comes in looking for a piece of equipment, we can instantly look at the database, see what we have, where it is and what we need to order..."
---
Take for example the
Bay Area Air Quality Management District
which, until recently, struggled to keep accurate counts of its extensive stock of replacements parts sourced through nearly 100 suppliers. Before implementing enterprise-level
inventory control software
, the district replied on Microsoft Excel, resulting in technicians wasting valuable hours every week looking for
needed parts
.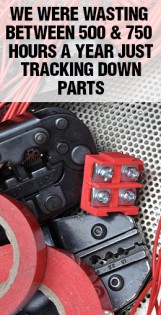 "Even worse, with no central tracking method, the district couldn't give management an accurate answer when asked how their budget was being used, continued Bibeau.When a technician needed a replacement part, he would spend between two and three hours calling around to the various field technicians looking for it," said Bryan Bibeau, a senior air quality instrument specialist for the Ambient Monitoring group. "Since we replace between four and five parts a week, as a group we were wasting between 500 and 750 hours a year just tracking down parts." Another example of a business that turned things around is the University of Oxford, which up until recently was only using "
a few spreadsheets
" here and there to run its entire telecom department, said Jemima Spare, IT Support Officer for Telecoms, which meant only "if you could physically see the stock you needed, then it could be used." Since then, the university has buckled down with an inventory control system equipped with barcodes, labels, serial number details, and an automated database that tracks each item that's taken from stock.
But simply implementing inventory control software isn't enough. The most strategic business owners know that it's crucial to choose the right system for their business and keep up with trends at the same time. What are your competitors using? What are the pros and cons of their system? What do you want in an inventory management system? These are all questions business owners should ask themselves. Once you find a system that fits your business model, properly train your staff to use the new system. If your staff isn't informed, the money you spent just went down the drain. Small business owners who understand their bottom line knows that
poor inventory control
can destroy your financial security in no time. Not using a formal, up-to-date, technological system makes little sense considering the massive growth opportunities available to companies smart enough to implement an effective inventory management system.
How would properly training your staff on best inventory tracking practices to save your business time and money?