Wasp Barcode Technologies: The Barcode Solution People
Controlling Overtime: Automated Time and Attendance

An automated
time and attendance solution
tracks employees in real-time without the worries or complications of pen and paper timesheets or timecards. Employees aren't infallible and mistakes will be made when they are responsible for entering their own time worked; these errors may be on purpose (fudging time) or may be true errors.  Either way, your company will pay for those mistakes.  Manual time and attendance recording takes time away from more productive work tasks and increases your administrative overhead by requiring maintenance and management.
Overtime costs can be quite substantial for any company – large or small – especially if employees are unclear about your overtime policy or about their overtime rights.  As a business owner, you need to clearly communicate your policy, check to ensure all employees are following that policy, and follow-through with disciplinary actions when it's not.  You must also know the wage and hour laws. For example,
Employees can't waive their right to overtime pay.
Holiday, sick, and vacation pay don't count toward overtime.
Time worked can't be averaged across work weeks.
Time worked can't be averaged across jobs.
Overtime is calculated using the "regular rate of pay" which may not be the same as an employee's "hourly rate."
There are times when overtime is appropriate – demand for products fluctuate, and you may need to address production bottlenecks.  However, you must monitor and oversee overtime levels to reduce excessive use.  Identifying when overtime becomes both regular and unvarying may lead you to hire additional part or full-time employees rather than expect your current employees to carry the extra workload; which could lead to employee fatigue and general workplace dissatisfaction.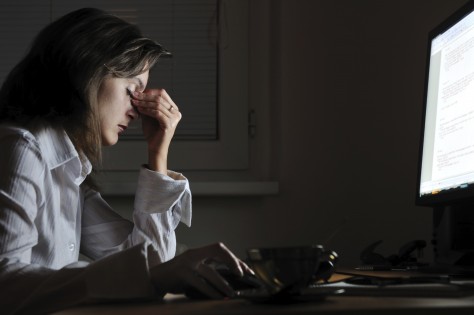 Employees aren't perfect. There will always be those who procrastinate and then can't remember what time they came in or left for the day, when they took breaks or lunch, or even what they were doing in order to accurately complete their timecards.  And, unfortunately, there are employees who fudge their numbers because they want to earn more through overtime pay. Relying on your employees to track their time manually leaves you in the dark.  You won't know whether those timesheets are truly accurate.  An automated time and attendance solution is always right, every time. [Tweet "Relying on your employees to track their time manually leaves you in the dark."] When your employees control their time and attendance, they also control your time.  If you have to urge or remind staff to complete their timecards, then you're left waiting.  This impacts your ability to both manage your own time and to complete payroll tasks and reporting; making it impossible to track overtime effectively in real-time. Through real-time, automated time and attendance tracking, you'll always have access to your reporting system, and you'll never need to hunt your employees down for their numbers again. You'll be able to quickly determine how your departments are working and formulate a plan accordingly.
Employee Time Tracking with RFID Chip Time Clock
Rather than spending time each month manually verifying, creating, or entering data into a payroll system and then generating all of your actionable data, you can have a single streamlined solution that manages it all. Additionally, a time and attendance solution can automatically alert HR about employees who regularly declare a large amount of overtime and can report to employees the amount of PTO, vacation days, or sick days they have accrued. Automated tracking can even isolate the
best and worst performing employees
. Having these issues automatically addressed is a way to ensure compliance with your company's time and attendance rules while decreasing the labor of your HR department.
Overtime can quickly spin out of control for a company. By not enforcing or tracking overtime, a company promotes an environment in which employees can post as much overtime as desired. Harder working employees may feel slighted because they are not posting as much overtime while slower, less productive employees may actually be paid more. Moreover, without automated tracking, HR and administrative personnel may not be aware of how much overtime is truly costing a company in real-time -- they may only find out in the next pay period.
Companies that don't allow their employees to track overtime in a simple and effective way may find themselves out of compliance with local laws. If companies do not pay overtime as mandated, they may pay a significant amount of money later on in fines, penalties, and accrued overtime payments. It is always in a company's best interest to reliably and consistently track overtime and to have strict overtime protocols. Many companies are moving to automated time and attendance solutions. There are no downsides to these systems; they are cost-effective, easy to implement, preferred by employees, and easier for administrative personnel. A
time and attendance software
reduces overhead, ensures the accuracy of your data, and allows you to track employee performance metrics in real-time. Even better, it guarantees you always have a handle on your employee overtime.