Wasp Barcode Technologies: The Barcode Solution People
Never Too Small: Why Any-Sized Company Should Track Inventory

---
Today's small business owners have significant advantages over those of just a couple of decades ago. Advances in technology make many aspects of business more efficient and offer a number of effective tools. From basic information technology to logistics, marketing and human resources, there are affordable and efficient ways to perform previously tedious, manual functions and tasks, including ways to track inventory. Yet, virtually all small business owners continue to struggle with issues of working capital and cash flow, especially in rapidly growing companies. This constant places a priority on implementing and adapting those technologies that can improve both aspects of a company's operations.
The Many Demands of Proper Inventory Controls
For most small companies, managing inventory is an ongoing challenge. Often, conducting inventory counts and maintaining appropriate stocking levels are tasks receiving only sporadic attention. For companies shipping large product quantities, inventory tasks include these and:
Planning for seasonal activities
Anticipating shortages
Anticipating growth in demand from promotions and added marketing success
Providing necessary information for financial reports
This first list emphasizes how much management time is potentially required to properly manage a business' inventory element. This also makes it essential to find the most effective and cost-efficient ways to minimize that drain on management resources. This requires an affordable solution which ensures proper handling of all inventory functions.
Why Inventory Controls are Essential for Small Businesses
Aside from the items addressed above, improper handling of inventory has many direct and hidden costs affecting both profitability and cash flow. An
effective approach to inventory
will:
Achieve maximum purchasing level discounts
Improve bargaining position with vendors and shipping sources
Help anticipate price increases
Help meet overall customer expectations and needs
Control investment of working capital
Control warehousing, insurance and other costs
Minimize costs of ordering too often and needing rush delivery
Minimize costs of shortages and out of stocks
Minimize losses due to outdated inventory
An interesting aspect of inventory is these losses are often proportional, regardless of the size of operations. In other words, the percentage loss of profits from poor inventory management is often similar to that found in large companies. While the absolute amount of dollars may vary, the financial and operational impacts are similar. Moreover, a mere 15 percent improvement in inventory controls can add as much as 30 percent or more to the bottom line of a company.
Technology Makes it Possible
Fortunately, there are affordable and cost-effective
inventory control solutions
available for the smallest and largest of companies. Since the earliest commercial uses of barcodes in the early '60s, many advances in hardware and software have transformed the approach to effectively managing inventories.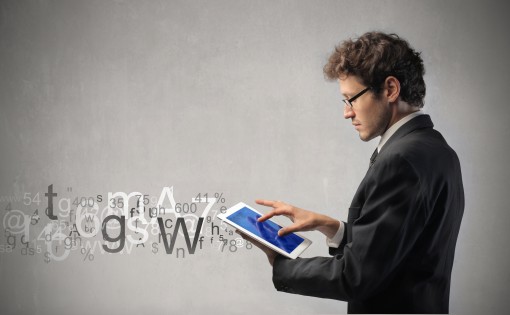 Today's systems allow even small companies to quickly implement full inventory systems with minimal upfront investment and little business interruption. From easy and inexpensive printing of customized barcodes to a wide range of reports and automated controls, these systems provide Fortune 500 capabilities to the small business owner. Once a system is installed, it provides management and workers the ability to accomplish the above tasks and more. Even more efficiencies are created by the ability to set many of these functions with custom parameters. These handle such things as automatic reordering and managing such cost saving items as economic order quantities.
With decades of experience under their belt,
leading barcode integrators
offer small businesses total solutions, easily customizable to specific industries and needs. A basic system will include:
Label printers
Scanners
Barcode makers and accessories
Software
Computer hardware
The better providers of these systems also offer on-site training and ongoing support. Very little or no software programming is necessary in most cases to get a system installed and functioning. With the ability to define the goals of a system by setting simple software options, companies decide what types of reports they want, the frequency of those reports, and the levels of desired inventory. By setting the automated tracking options, companies can also generate real-time updates of every inventory item and generate needed orders, clear inventory approaching dating issues, among a large number of additional capabilities. For example, the company can integrate the information with online sales software to show potential customers current availability. The systems are rugged and can be used by new hires with minimal training. It is often easy to do a simple cost-benefit analysis and demonstrate how quickly an automated inventory system using barcodes will save hard dollars, minimize working capital requirements, and increase responsiveness to the customer's needs. In addition to the inventory management function, the same capabilities are available for
asset tracking
,
package tracking
,
time and attendance
and
retail POS
. It makes solid financial sense for any small business owner to explore the potential of automated inventory systems using barcodes.