Wasp Barcode Technologies: The Barcode Solution People
Five Reasons to Make Inventory Tracking Part of Your Online Business Model
Small business owners that operate on Etsy, Ebay and Amazon upgrade their business plan to include inventory management software and take their business to a better managed, more professional level.

A few years ago, a small store operating out of the owner's home would only dream of selling their unique wares to people around the globe.  Fast forward to today where operating a small business with international capabilities on websites like Etsy, Amazon and eBay is not only a possibility but is an extremely profitable business. Amazon alone draws nearly 85 million unique monthly visitors. Shop owners on these sites are able to connect with customers and display their inventory as professionally and as flawlessly as their colleagues with much larger stores (and budgets). The area these small business owners often fall short in is their inventory tracking system. Failing to properly organize products can be costly and the
difference between success and failure
. (poor location is another but you won't have to worry about that online). If an incoming request from a customer sends you scrambling for spreadsheets, rummaging through shelves or racing to complete overnight shipments to fulfill an order; or, if you're just looking to improve your
customer service rating
to push your business to the next level, you should consider your inventory tracking options. There are five major reasons to make inventory tracking part of your home business model:
1) Implementing an inventory tracking system saves you countless hours.
46% of SMB's with 11-500 employees don't currently
track inventory
or use a manual inventory process. With
all the time
that goes into maintaining an online shop, creating products, updating photos, writing descriptions, shipping, and more, it's important to find shortcuts that don't involve cutting corners on your business. The ease and reliability that automated tracking affords is crucial, as it allows you to devote your energy to tasks that were previously left undone in the service of attending to inventory.
Mobile Computer & Barcode Scanner
2) You won't overstock.
On the other hand, misreading the market and adding too much inventory, only to see it sit on your shelves and lose value with your cash tied up, is a business killer. Inventory tracking can help you keep just enough of your product on hand to fulfill demand and maintain your
inventory turnover ratio
at an optimal level. You can also use it to
identify patterns
, such as month-end spikes or seasonal dips, and adjust accordingly.
---
More than 50% of small businesses operate from someone's home. 
---
According to the State of Small Business Report, an incredible
46 percent
of small businesses currently don't track their inventory or use a manual process. They lose out on all of the above perks by not doing so. Just because a business is home-based doesn't mean it shouldn't be thought of as a "real" company.
More than half
of all small businesses operate from someone's home. Tracking inventory for your business, even if you mainly conduct sales through Etsy, Amazon or eBay, can turn a hobby into a legitimate revenue stream. The first step is to take an often overlooked aspect of small business to the next level and make inventory tracking a core part of your online business.
3) Inventory tracking boosts your customer service, which helps you compete in a crowded marketplace.
Etsy itself recommends providing excellent customer service in
their tips
to starting a business, and the quick turnaround times that inventory tracking affords you will help boost your rating. You can add
QR codes
on product packaging to further increase your connection to customers, providing them with useful resources such as user manuals or contact information.
4) You won't lose out on sales due to operational inefficiencies.
Imagine turning away customers because you ran out of the materials needed to create your product and the frustration of losing out on repeat business due to slow turnaround.
The
New York Times'
small business blog named
operational inefficiencies
as a top reason small businesses fail. "Operational mediocrity" was also on the list: Great businesses reap rewards, not average ones.
5) New technology has made inventory easy.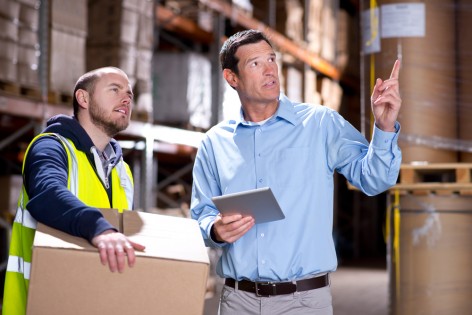 The days of taking orders by hand, or piling them into
spreadsheets
, are over. Rather than worrying that your changes will (or won't) be saved in Excel home businesses can use innovative technology like
pocket-sized barcode scanners
.  These hand held scanners connect with smartphones or your PC wirelessly through Bluetooth and streamlines business processes. This makes finding everything you need to know about a product one quick scan away.
How would having an inventory management system allow your company to serve your customers better?