Wasp Barcode Technologies: The Barcode Solution People
The Results are in 2017 Small Business Report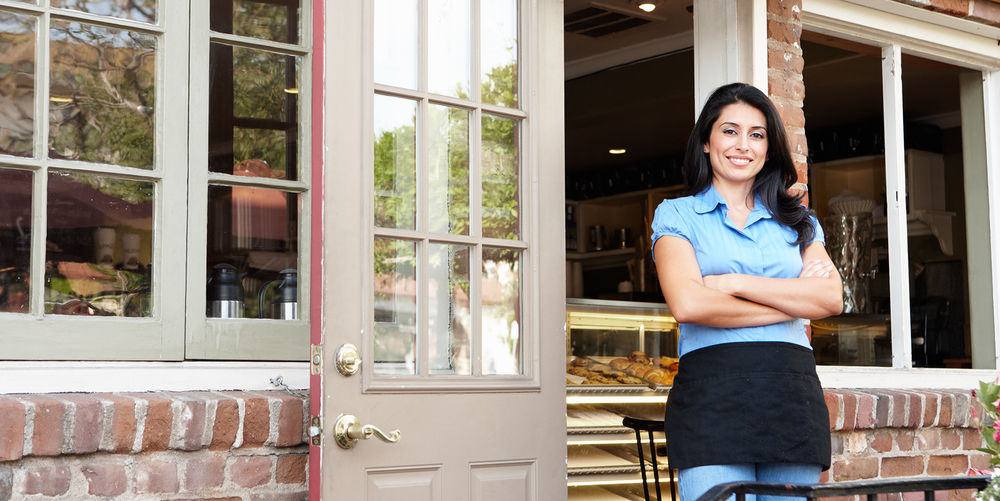 The Wasp Barcode 2017 State of Small Business Report is here. For the third year running, Wasp Barcode has put together
a survey featuring over 1,100 small business owners
and executive leaders across a number of fields. The results provide us with a better understanding of what small and medium-sized businesses are doing and thinking, what they expect the next year to hold, and how they plan on continuing their success. Since 2015, Wasp Barcode has collected data on a number of important factors, including anticipated growth, marketing efforts, expected government impact, top challenges to the businesses surveyed, and much more. As a result, there may not be a clearer picture of the U.S.
small business
outlook on the web today.
HOW WE DID IT
This year, the Wasp team surveyed a
random sampling
of 1,127 business leaders—the biggest number yet. Their companies either provided a service (65 percent) or a product (35 percent), and ranged in size from 5-10 employees to 101-499 employees. The topics and questions have been refined over the past two surveys, and were chosen in order to both gain insight into potential customers as well as shed light on the workings and happenings of our small business peers. The questions span a wide range of topics, including government influence, economic confidence, major business challenges, staffing needs, marketing practices and tools, changes in IT spending and use, the role and scope of social media, employee roles and inventory/asset management tools.

You can review the full report for yourself, drill down into the answers to each question by business size to get a better sense of how your peers responded, and see how things have changed from last year. For highlights of the report's findings, read on.
KEY FINDINGS
Small businesses expect positive impact from the Trump administration
Almost 50 percent of the owners and leaders surveyed expected either a positive or extremely positive impact from the incoming president, with only 20 percent expecting a negative impact. This is up slightly from the percentage of those who expected a positive impact if any Republican won the 2016 election, from last year's report. Does the government do enough, in general, to help small businesses? The number was virtually unchanged from last year, when exactly half the respondents said no. Only 22 percent said the government did enough, while 13 percent didn't want the public sector involved at all.
Hiring employees remains the top challenge; concerns about generating revenue and cash flow fell
When asked what were the top challenges facing their business, half of all respondents said
hiring employees
was a concern, topping the list for the second straight year. The top five also included increasing profit, employee healthcare, growing revenue, and
cash flow
. However, the percentage of those worried about the latter two issues fell this year by several points each.
On the other hand, concerns about government regulations jumped the most from 2016 to 2017, with a 4 percent increase.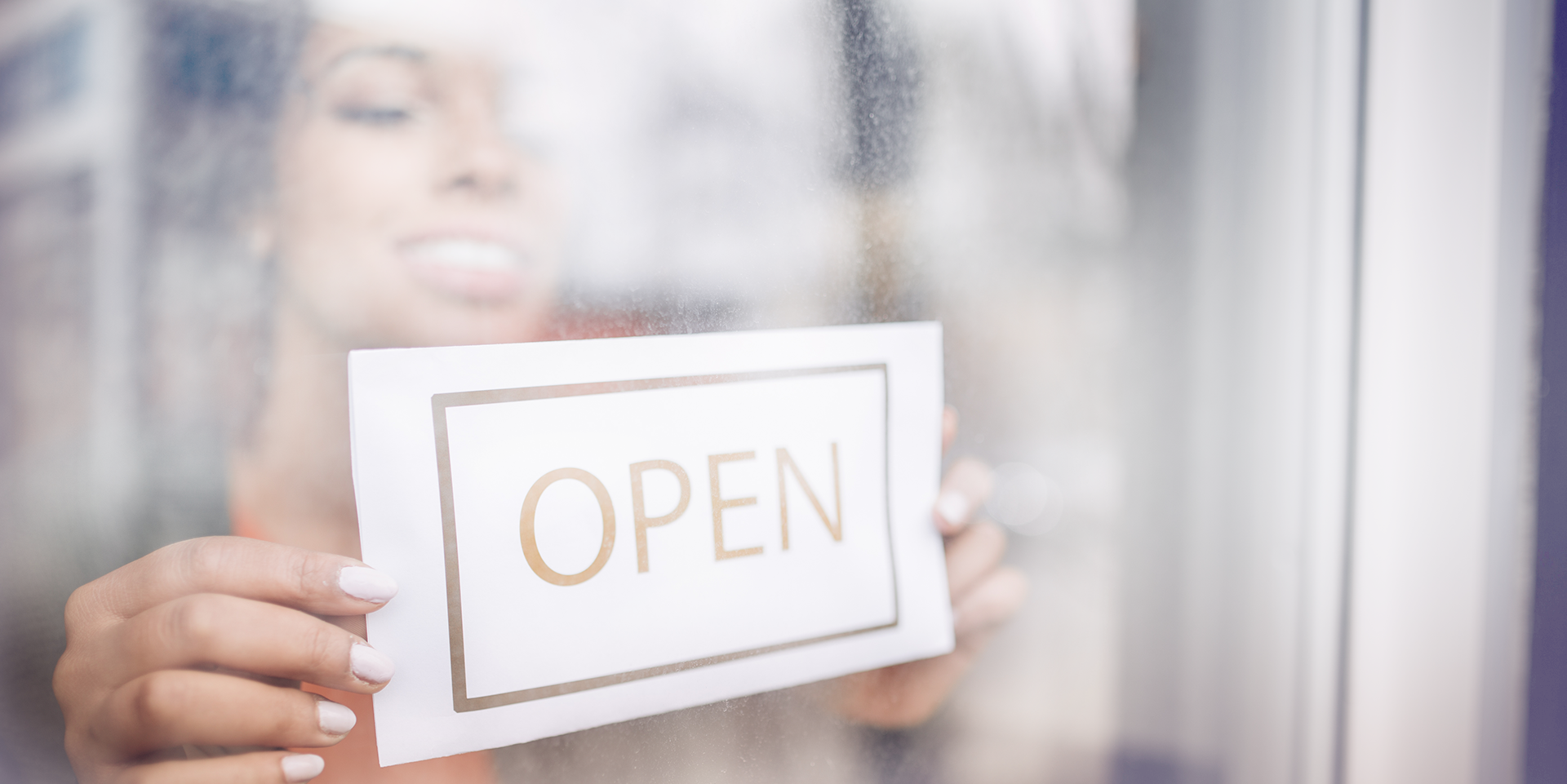 Optimism reigns in the economy and for the futures of individual businesses
For the most part, business owners and leaders had a rosy outlook for 2017. Compared to 12 months ago, 42 percent of respondents had more confidence in the economy (as opposed to 28 percent who have less confidence and 29 percent that saw no change). That's a slight increase from last year. [Tweet "Compared to 12 months ago, 42 percent of respondents had more confidence in the economy."] When it comes to the outlook of the businesses themselves, respondents were even more bullish: A whopping 69 percent expect an increase in revenue from the year before, and just 10 percent expect a decrease. And the larger the company, the greater the optimism, with 73 percent of businesses with 101-499 employees feeling confident in an increase. Additionally, more than half of all respondents said they planned to hire this year—some as many as 10 additional employees. Just 4 percent planned to reduce their staff.
Marketing spending is on the rise and the tools are diversified
Everyone knows the value of marketing, which is why 84 percent of respondents spend at least part of their revenue on it. But the tools each business uses varies markedly: While the majority of respondents have a website and use email marketing, social media, printed materials, internet advertising, direct mail and SEO are just some of the other tools that at least 1 in 5 respondents checked off. Digital tools made up the top three, but gains were made in "traditional," older methods like word of mouth referrals and printed promotional materials, while the use of blogging decreased. Advertising on TV, radio and print saw the biggest drop.
Facebook is the dominant social media channel
As mentioned above, social media has become a major part of many businesses' marketing strategy. Not surprisingly, Facebook leads the way among social media channels used, but the numbers aren't even close: Facebook is used by 68 percent of respondents; second place is LinkedIn with 39 percent. Twitter, Instagram and video platforms like YouTube and Vimeo round out the top five, though Twitter's numbers are down from 2016 while company blogs and Yelp rose. The question as always is how do these companies use social media to their benefit? According to the report, 42 percent use it to promote a specific product or service. Other top responses included share information about promotions, gain likes and solicit customer feedback.
Some companies plan for big IT and software changes; others will cut back on IT spending altogether
Just 22 percent of respondents said they did not plan to add web-based and/or subscription software in 2017. In general, IT spending looks like it will hold steady from last year, with 42 percent anticipating an increase—the same percentage as 2016. And most will buy their products either directly from the manufacturer or from an online retailer such as Amazon, NewEgg or PC Mail.
Inventory and asset management software still has room to grow
The use of a sophisticated automated system to
manage inventory
—similar to what Amazon has used to help propel them into the retail stratosphere—is still surprisingly low, with just a two percent jump from last year up to 18 percent. And 14 percent of respondents still use manual processes to track inventory, while 21 percent rely on Excel or other spreadsheets. The same goes for
fixed assets
: Excel is the big winner in this space with 32 percent, while only 16 percent use an automated system. We have to wonder what the 11 percent who use manual processes do during tax auditing season.
WHAT DO YOU THINK?
And there you have it—this and much more can be found in the full
2017 State of Small Business Report
. Any big surprises? Anything your business can learn from these results? Let us know what you think, and share the report with those who also might have feedback. We look forward to hearing from you.