Wasp Barcode Technologies: The Barcode Solution People
WatchGuard Video Implements Barcode Label Printers

Barcode label printing on any scale is easier than ever, thanks to cost-effective and easy-to-use tools of the trade.
Thanks to recent advances in technology, more businesses have started creating,
printing and utilizing barcode labels
for themselves. While some business owners may be content to outsource barcode creation to a third-party, those who use their own
barcode printer
know that doing so allows their company to enjoy increased flexibility and exponential savings. For companies that create products of various sizes and with custom parts, there is often an immediate need for customized labels. In the past, these companies would be held up for weeks just waiting for their labels to arrive, unable to launch new products or meet customer demand. 56% of small businesses, in a recent
small business survey
, said they would like to improve existing customer experience & retention.   It is an
inefficient practice
to let labels hold up the launch for a new product and not the way to improve the existing customer experience.  Operational mediocrity was cited as one of the top 10 reasons small businesses fail by
The New York Times' "You're The Boss" blog
.
With a
barcode label printer
, small businesses and large manufacturers alike have nearly limitless possibilities for label creation and execution, without an onerous production process that prevents them from fulfilling their main responsibilities. A small investment of time and money into a barcode printer can reap massive benefits. Take
WatchGuard Video
, the world's largest manufacturer of in-car video systems for law enforcement departments. WatchGuard Video provides video equipment for thousands of law enforcement agencies across the nation, and as such need to keep track of many different pieces of expensive and varied electronics, such as circuit boards.
Inventory management
was a huge part of maintaining an efficient business model, and they ran up against operational mediocrity when it came to barcode label production.
Printing barcode labels in house can save your business time and money.
"We had an
immediate need to print labels
in different sizes for our new product that we were preparing to launch," said Chris Robertson, director of operations for WatchGuard Video. "But the cost to
print the new labels
and the time it would take to have them printed and shipped to us was unacceptable. On average, we were waiting 6-8 weeks for labels to arrive." WatchGuard Video paid their third-party barcode label provider up to $7,000 yearly to generate labels that were costly to produce and limited in size and their ability to be customized. If they were to continue their fast growth, they needed a more cost-effective, timely and flexible solution. A barcode label printer, utilized in-house, was the solution for WatchGuard Video. The
benefits of a barcode printer 
were immediately apparent:
Price: Instead of thousands spent each year for another company to provide labels, WatchGuard Video purchased their own label printer for $149, and its ongoing production of barcodes labels only costs 2% of what it used to be.
Ease of use: It's not a stretch to imagine that the employees involved in inventory management at WatchGuard Video were not hired to design barcode labels. But Robertson was designing labels 10 minutes after downloading the new barcode printer. "If you are familiar with Microsoft Office and basic printing, you can easily design and print fairly complex and detailed labels in a matter of minutes," said Robertson. Plus, it comes with over 100 pre-built templates and contains a myriad of helpful features such as advanced graphic resizing and image rotation.
Flexibility: The hurdles that WatchGuard Video's third-party label provider had in creating custom barcode labels weren't an issue with this new setup. Labels could be created on-demand and printed out in-house, instantly ready for use and shipment.
Speed: Nothing kills a business's momentum like failure to meet customer demand. Product deployment delays were eliminated with the adoption of the barcode printer. Now, WatchGuard Video's ceiling as a business is up to them, not to the limitations of another company.
Scalability: WatchGuard Video holds the largest market share of the digital in-car video industry. As a leader in its field, continued growth is expected, and barcode label software will help them scale their label production as needed.
---
"If you are familiar with Microsoft Office and basic printing, you can easily design and print fairly complex and detailed labels in a matter of minutes."
- Chris Robertson, Director of Operations
---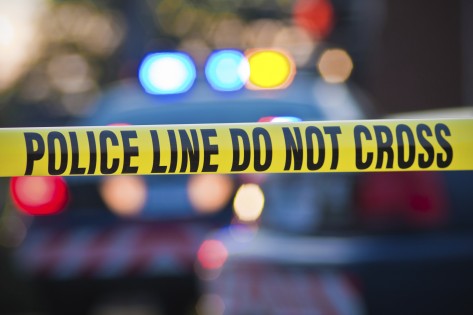 The benefits of a
barcode system
for small business and large manufacturers alike are obvious: Barcodes are cost-effective and reliable; they reduce overhead and improve efficiency; they eliminate human error and help companies become more versatile. The fact is, barcode creation was in need of disruption, and simply relying on a third-party to provide this crucial asset isn't enough to stay competitive in the global marketplace. Some aspects of inventory management and supply chain management can be outsourced. Barcode labels no longer have to be. WatchGuard Video made the switch to in-house barcode label production and is leaner and more profitable as a result. Businesses big and small, global and local can do the same.
How would creating and printing barcodes for your inventory improve the interaction your customers have when they do business with you?