Wasp Barcode Technologies: The Barcode Solution People
How the Economy Could Transform the Holiday Season
Since the nascent days of the internet and even earlier, enterprising individuals have made money on the side by engaging in freelancing, whether running deliveries as a courier or performing handy work and other odd jobs. The recent rise of the smartphone and
automated inventory management
has led to a quickly expanding freelance delivery industry that may forever transform the way we obtain our online purchases, and we could see these changes as early as this holiday shopping season. In years past, consumers who wanted gifts and other goods immediately had to visit brick-and-mortar stores, or plan ahead by buying online and waiting multiple business days for product arrival. At best, a company like Amazon could give you next-day shipping (for a hefty fee, especially without a Prime membership), or smaller retailers, such as Etsy home businesses or eBay sellers, could rush delivery as well. However, careful planning for gift-giving has always reigned, with last-minute ideas or inspiration all but impossible to fulfill (unless a nearby physical store happened to carry the item in question).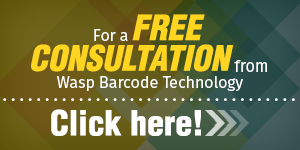 Now, the ubiquity of smartphones has helped spur the freelance delivery industry in to action in previously unforeseen ways. Uber, best known as an app-only car service, has
moved into this realm
thanks to its existing infrastructure. UberRUSH allows businesses to enlist on-demand couriers to deliver packages, and provides the means for both the sender and receiver to track delivery status from door-to-door. UberRUSH launched this October in San Francisco, Chicago and New York, with more cities planned in the future. For small businesses in these cities, it's possible to deliver inventory to customers that day, perfect for hand-crafted or otherwise unique products that would otherwise require days to deliver.
Amazon also threw its hat into the ring by launching Amazon Flex,
a crowd-sourced delivery system
that will help bolster its Amazon Now one-hour delivery service. By hiring freelance employees to deliver packages for them, Amazon not only expands its capabilities, but brings down costs while still enhancing the customer service experience. While small businesses might view Amazon's entrance into this space as bad news for their own delivery designs, if Amazon can also deliver items within one-hour, the advantage of using a service like UberRUSH is diminished, it actually can serve to drive prices down and keep things competitive. Other delivery services will begin embracing mobile technology and the benefits of the sharing economy, which in turn will make it easier for small businesses to partake.
Of course, small businesses will need to step up their own technological game if they wish to take advantage of this delivery revolution. Interestingly, most quality inventory tracking systems are now built on
barcode technology
, which is almost ancient by mobile and cloud computing standards. The linear barcode has been in use since the 1970s, though the advent of the 2D barcode (such as QR codes) has made the space even more dynamic. Businesses can design, print and apply their own barcodes for inventory tracking, opening up their delivery options considerably. [Tweet "Automated inventory management is a crucial element of next-generation delivery!"] Automated inventory management is a crucial element of next-generation delivery, but only 54% of small businesses polled in a recent
State of Small Business report
claimed to use an automated tracking system or software. Companies that rely on manual inventory tracking practices can't realistically use an UberRUSH-type service for a number of reasons:
Lack of inventory control
Inventory control is all the policies and systems in place for maximizing use of inventory, which isn't just the finished product but the raw materials and work-in-progress goods as well. This includes purchasing, shipping, receiving and reordering when supplies are low. Automated inventory software tells businesses when inventory of a product is low and needs to be re-upped in order to always fulfill demand in a timely fashion. This is particularly important when customers order a product they expect to be delivered that day.
Security shortfalls
Using tracking software is a cornerstone of the freelance delivery process, since trusting strangers with your inventory requires a technological safeguard. A barcode scanning system, coupled with GPS, can keep inventory safe from theft, damage and loss (from freelancers as well as your own employees sadly, employee theft is a very real issue that small businesses face, as it is the source of
43% of all retail inventory shrinkage
) as well as to keep customers informed of its current location and status.
Less customer satisfaction
Poor inventory control and security issues lead to dissatisfied customers, who either can't complete their order due to inventory shortfalls or are uncertain about trusting their delivery to arrive intact and on time. Customer satisfaction has a
direct impact on reputation and sales
. This is why Uber's infrastructure has been successful: It allows for transparency and security for all parties involved in the transaction. Businesses that utilize such a service will be expected to meet this technological threshold. This model has begun to transform all types of delivery services, Uber also recently rolled out a food delivery system,
UberFresh
, that already bests traditional delivery models by introducing a new level of control, security, transparency and thus satisfaction. It's only a matter of time before the food service industry sees the kind of transformation that retail is undergoing. Consumers who live in select cities will already experience a markedly different online shopping experience than in years past, and area small businesses may see a unique and satisfying way to increase sales as well. As the reach of these freelance delivery companies broadens, so too will the savings and possibilities for holiday, birthday and just-because shopping for all. No longer will our gifts be limited by what was available at the time, only by imagination and availability, the latter of which is on the nation's small businesses to provide.
How would having better control of our inventory help your business before the holiday rush?