Wasp Barcode Technologies: The Barcode Solution People
4 Reasons Small Businesses Fail

Most entrepreneurs start a new business with dreams of success, but the unfortunate fact is, too many of them fail.  The U.S. Census Bureau showed the reality in hard terms – 400,000 small businesses opened and 470,000 SMBs closed their doors
just last year
. According to the Small Business Administration's
Office of Advocacy
, three out of 10 new firms (with employees) fail to survive for more than two years and about five out of 10 close up shop within five years. The survival rate is even lower for sole proprietors.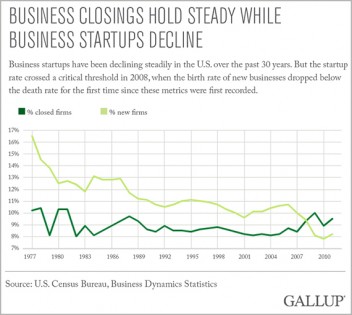 What separates new businesses that flourish from those that close in disappointment?   In many cases, the difference between failure and success is as simple as doing the following: setting manageable goals, planning for growth, investing in the right business tools, and understanding the common pitfalls that sink other businesses. Here are four of the top reasons small businesses fail within the first year:
Money. 
An amazing idea or product just isn't enough to start a small business anymore.  Without sufficient funds, opening doors to customers is impossible, and many small business owners underestimate the amount of money it takes.  Visit the
startup cost calculator
to put the amount of capital a small business needs into perspective. There are four main reasons small businesses seek financing: startup costs, inventory purchases, business expansion, or business fortification.  Fortunately, in 2015, loans to small businesses are expected to increase; great news for small businesses searching for capital.  If you need money, one of the best resources available is the U.S. Small Business Administration.  The SBA has a variety of loan programs and offers considerable resources to small business startups.   A non-traditional lender is another option; many small businesses are borrowing from on-line lenders like On Deck Capital Inc
.
, LendingClub Inc
.
, and Kabbage for working capital.
Systems & Processes. 
Although creating processes and procedures isn't sexy, being inconsistent in how products and services are managed leaves SMBs vulnerable to customer disappointment.  "As entrepreneurs,
small business owners are responsible for a number of business tasks
, including marketing, inventory management, accounts payable, accounts receivable, payroll – in all of these different areas large companies have dedicated departments and specialists." When looking at small businesses who've failed, many didn't implement the following:
Inventory Management System – Small businesses need to think of their inventory as cash sitting on shelves.  If piles of money were sitting in a warehouse, wouldn't you want a system to track it?  Additionally, poor inventory management eats up capital, leads to bad customer service, and usually results in large write-offs that businesses have a hard time absorbing year after year.  According to the 2015 State of Small Business Report, 46% of SMBs with 11-500 employees currently do not track inventory or are using a manual process.  The Profit's Marcus Lemonis stated, "If you have inventory just sitting around for years, it's just like burning money."
Customer Relationship Management (CRM) System - Forming and building relationships with customers is critical to the success of any small business.  Without a tool to help SMBs stay organized, streamline customer interactions, and maximize each opportunity, that business' long-term success is jeopardized.  CRM software uses analytics and reporting tools to keep small business leaders knowledgeable about their customers; unfortunately, only 29% of small businesses currently use a CRM system.  Small business owners who have implemented a CRM system experience many benefits.  Don Powers, owner of Powers Scanning stated, "I immediately saw an increase in sales after investing in my CRM system, which also allowed me to focus on recurring revenue." Key Benefits of a CRM:

Build profitable relationships by maximizing opportunities
Manage leads & sales pipeline
Analyze performance and business metrics

Poor Accounting Process – 46% of small business owners reported they do not work with an accountant.  In fact, the assumption of many owners is that hiring an accounting firm just during tax season is enough.  This couldn't be farther from the truth.  Not only do small businesses run the risk of owing more than anticipated in taxes, but they risk losing profits.  In 2014, nearly a quarter of small business owners said they had lost track of whether a customer had actually paid them.  Using tools like a software package or an online service to manage finances not only keeps track of all financials but offers insight into how the business is performing and allows for accurate planning to guarantee revenue growth.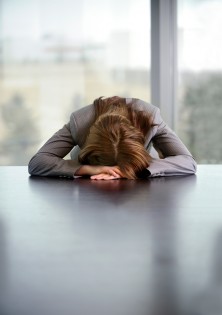 Marketing. 
Successful businesses market their products and services.  But many small business owners aren't taking advantage of easy-to-use, modern technology and marketing approaches.  The national average for marketing budgets is 10.2%, yet,
56% of small businesses invest only 3% or less
in marketing. According to Joel Harvey, Managing Partner of
Conversion Sciences
, "Small businesses can't compete with big company marketing budgets, but small businesses can be highly efficient by investing in data-driven marketing. Analytics, social intent, testing, live chat and ratings and reviews are all sources of insights that small businesses can use to leverage the one inherit advantage they have over their larger, longer-established competitors -- nimbleness." As more and more people research and shop online, without a website that shows in major search engines, your business will become increasingly invisible.  Small business leaders should ask themselves the following:
Is your full product line available on your website?
Does your website include a clear call to action?
Is your value proposition clear and concise?
Is your website mobile friendly?
Does your website show up in search engines for keywords related to your products?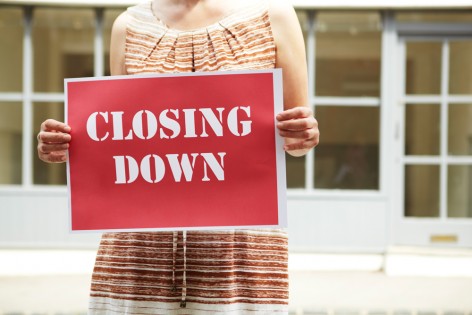 Evolution.
  A small business' initial success doesn't mean continued success.  Failing to monitor industry trends and evolve means being left behind.  Most small business owners wear multiple hats and struggle with time management.  However, this is one area worth the investment in time to keep from becoming outdated and obsolete. History is full of examples of large market leaders who did not evolve and are now either much smaller or out of business (i.e. Blockbuster, Kodak). Study how other successful businesses thrive and incorporate the best of what you find into your business.  Staying ahead of market trends will help secure your longevity and be your opportunity to beat the competition.
Learn from the failure of others
When small businesses first develop a business plan, failing is not the desired end result.  How do small businesses avoid failure?  One way is to learn from the mistakes of small businesses that have failed.  Every unsuccessful business closed for a reason: money, poor practices, high overhead, or ineffective marketing are just a few of the reasons.  Take the time to research this invaluable data because it may hold the key to your success.   Protect your business from the devastation of closed doors by learning why other others failed.