Wasp Barcode Technologies: The Barcode Solution People
What is a Barcode Printer?
How businesses are using barcode printers to cut costs and increase quality
In the days
before the proliferation of barcodes
, businesses large and small relied on clerks to manually input data about packages, ensure inventory control and keep costs down while still maintaining speedy service. Now, basic barcode printing equipment and scanners are commonplace, used by small retail businesses and large manufacturers alike. The
barcode printer
has become a standard piece of office equipment that no competitive business can do without.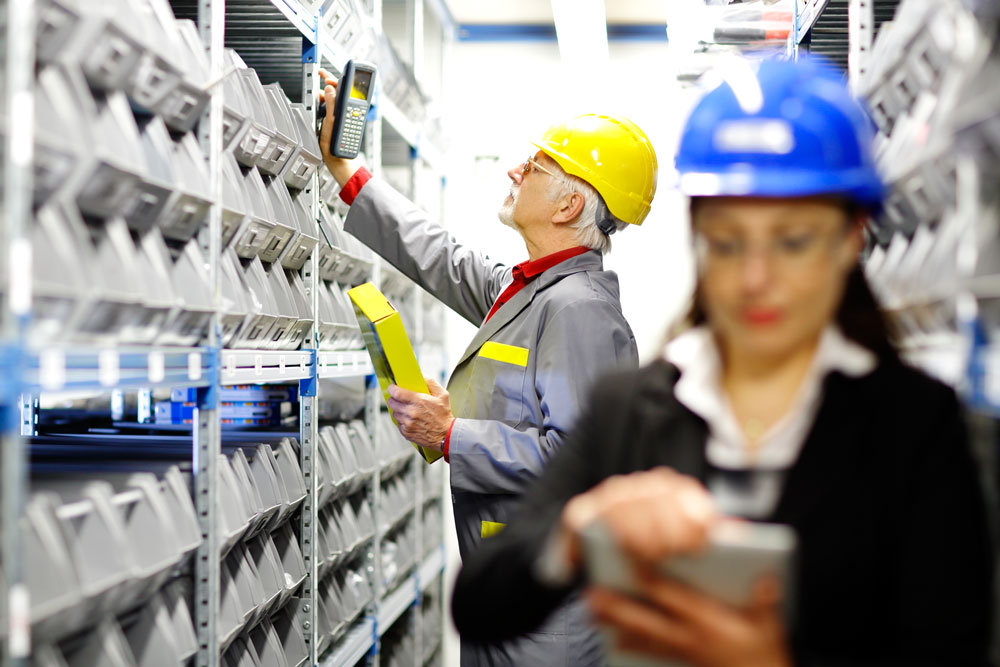 Thanks to this relatively inexpensive technology, barcodes have become standard for
a myriad of uses across all industries
, helping businesses create unique identifiers as easily as consumers, often using just their smartphones, can read them. But for years, small businesses in particular
relied on third-parties
to design, create and deliver
barcode labels
for use in shipping and inventory control. With a barcode label printer, the power is now in the hands of businesses themselves, which leads to reduced costs and increased flexibility.
Those who have never made their own barcode labels may wonder: What exactly is a
barcode printer
? These are not your typical printers, of course: They are computer peripherals  specifically made to print labels or tags that can either be attached to or printed directly on your products, from adhesive labels to ID bracelets.
Discover Which Barcode Printer is Right For You!
Not every barcode printer is alike, the basic types are dot matrix, ink jet, laser and thermal. While dot matrix, ink jet and laser methods create barcodes of moderate to fair print quality, they also have high long-term maintenance costs, produce a large amount of material waste and can only provide, at best, moderate scanner readability. Thermal printing, which is broken down into direct thermal and thermal transfer, create high quality barcodes that are more cost efficient and environmentally friendly. There are subtle but important differences between the two types of thermal
barcode label
printing:
Direct thermal: These barcode labels are made with chemically treated materials that blacken when heat is applied via the thermal print-head. It doesn't use toner, ink or ribbon (and therefore does not print in color). Depending on exposure to heat or light, these labels may fade or become otherwise unreadable over time. While not good for a lifetime, their lifespan is sufficient for common barcode applications such as receipt or shipping labels.
Thermal transfer: As opposed to direct thermal, thermal transfer labels use a thermal print-head to apply heat to a ribbon, which melts ink onto the label surface. These labels have excellent print quality and scanner readability over a long period of time (they are considered "near-permanent"), and can print logos, graphics, text in color and other variations on a wide variety of material types. These labels can be used for inventory, asset labeling, product identification and more.

In addition to print technologies, another variable to note in barcode printers is size. You can divide thermal printers into two categories: desktops and industrials. Desktop barcode label printers are, fittingly, a fine size for being kept on your desk. They come in two-inch and four-inch label-width varieties. Four-inch label printers can utilize both direct thermal or thermal transfer technology, and the best-in-class models connect to your network using internal ethernet, USB, parallel connectivity and more. Industrial printers are heartier, used for high-performance print jobs and better suited for labels used in manufacturing, distribution, healthcare and logistics.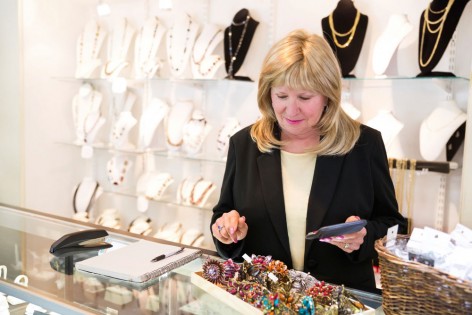 Choosing which style of barcode printer is best for you depends on
a number of factors
, including your needs as a business, what environment the printer will be used in, how often you'll be printing and what kind of connectivity you'll need. If you run a small business from home (such as an Etsy or Ebay business) and will mostly print shipping and inventory tracking labels on demand from your office, a desktop model is a good choice. On the other hand, large manufacturers that need to print off thousands of labels in a single run and requires integration into a large-scale system would be better off with an industrial option.
Tip: If you're using barcodes internally, you can design readable barcodes, such as serial numbers, yourself. If you're sending out your products into retail stores, be sure that your barcodes meet the proper specifications.
Retailer and wholesaler,
Philippa Roberts
creates 300-800 pieces of jewelry a month. With a steady stream of inventory constantly moving, Philippa Roberts devised a handwritten labeling system to identify each piece of jewelry.  The handwritten system was messy, inefficient and did not have a polished, professional look.  Their system wasn't working.There are numerous benefits to printing your own barcodes, whether for internal or customer-facing use. Barcodes themselves have much more data integrity and accuracy than keyboards for data entry, there are an average of 10 keying errors for every 1,000 characters typed by a keyboard operator, compared to one error in every 3 million characters for barcode systems. Barcodes are also easy to implement and take little time to create. The added bonuses of making your own barcodes include the flexibility to create new designs on the fly and never being held up from putting your new barcodes to work by delays from your third-party provider. "The time we spent handwriting different labels was very time consuming and inefficient," said Adam Evans, Philippa Roberts jewelry production manager. "Meanwhile, the jewelry products we saw at other trade shows and retailers all had nice, professional looking labels." After a year of using a barcode printer, Philippa Roberts has seen instant results. Not only do their labels look more clean and professional, but production and packaging now take significantly less time, making their work more efficient.  "Our production and packaging times were greatly expedited by about 30%, and we have also been able to organize our products better. Before, we had to cross-reference each item with different store numbers, which was a tedious process. Now, the store number prints directly on the label."
---
"Our production and packaging times were greatly expedited by about 30%, and we have also been able to organize our products better."
-Adam Evans, Philippa Roberts jewelry production manager -
---
Barcodes help business owners keep track of inventory, reduce shipping errors, minimize costs and improve customer service. By investing in a barcode label printer of your own, regardless of the size and scope of your company, you'll see a return on investment and open up new possibilities for your business that you never thought possible. You can also use the printer to create graphics, logos and more to strengthen your company brand. Thanks to the versatility of barcode and barcode printer technology, the possibilities are nearly limitless.
How would using a barcode printer help your business?