Wasp Barcode Technologies: The Barcode Solution People
2D Barcode Scanners: Increased Efficiency

A 2D Barcode scanner can save your business time and money while avoiding costly manual data entry errors. By rapidly and accurately scanning 2D barcodes and QR codes, you can associate products, images, definitional codes, and easily load and update the status of individual inventory items. Barcode scanners interpret information stored in a barcode image. The scanning process automates data collection so organizations can reduce human error and expedite inventory tracking and asset management.
What is a 2D Barcode Scanner?
2D barcodes
 are essential recognition technology used in mobile marketing. The barcode symbol associates an object with digital content. This type of association is used in many facets of advertising. These barcodes are featured on signs, websites, packaging, flyers, and clothing. When people scan these codes with their smartphones, they instantly see a company's campaign content, including anything from a product video to a mobile site.  2D barcodes are scanned using 
three primary scan engines
: laser, 2D area imager, and linear imager. These methods are employed in mobile computers and barcode scanners and tailored to specific environments and industries.
2D Barcodes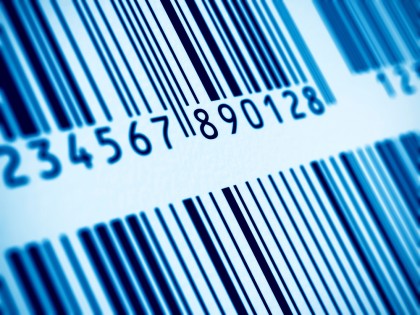 Tag barcodes are the newest edition of 2D barcodes. They are more flexible than older formats by providing better design and content capability. Tag barcodes are linked to data sources and are suitable for use with mobile sites. Content can be updated at any time without requiring any tag alteration. These tags can be used on business cards, resumes, and custom company images; they can be printed in black and white or color. The Quick Response Code (QR) was the first 2D barcode. It's best suited for simple designs that don't require integration with your branding. With 2D scanning applications, you will be able to:
Quickly create custom labels for shipping, inventory, and other functionality
Import data from external sources such as MS Office, MS SQL Server, and other databases and files - avoiding data duplication
Respond quickly to advertising and inventory requirements by providing an effective customized design capability for labels, including barcodes, text, and graphics
Support a wide range of enterprises including hospitality, health care, shipping and receiving, POS, travel and entertainment
Facilitate asset management and compliance
Improve data integrity by preventing data-entry errors
Facilitate remote data entry and processing by reading barcodes generated by apps on tablets and smart phones 
2D Barcode Technology Saves Time and Money
The 
WaspLabeler + 2D Barcode Labeling Software
 is used to generate 1D and 2D barcode labels at Clark Memorial Hospital. The 2D labels are small yet have sufficient resolution to be useful when placed on small medication vials and packets. Hospital staff uses this technology for labeling Patient Control Anesthesia medication cartridges with barcode labels that are readable by their Smart IV Pumps. With this process in place, verification is performed by cross-checking the drug programmed by the nurse with patient compatibility and medication. This results in enhanced patient safety and decreases the risk of human error. 2D barcode scanning enables information to be tracked effortlessly, while reducing human error and saving processing time.