Wasp Barcode Technologies: The Barcode Solution People
4 Reasons Education Needs Mobile Asset Tracking

There's no doubt that mobile devices are changing the way today's students learn—in fact, over half of students (60%) use mobile devices for anytime research, according to the
2013 Speak Up Survey from Project Tomorrow
.  However, that isn't the only way mobile technology can make a difference in the classroom. From simplifying the process of locating educational resources to preventing loss and theft of expensive new technology, here are four reasons the field of education (individual schools, districts, colleges/universities) needs mobile asset tracking:
Reason #1: Learning isn't restricted to one location.
Whether it's one campus or even multiple campuses, educators need the ability to track, and often share, fixed assets within their district or university. Wasp customers, like Miami Public Schools, track assets across their district, just as universities, like Lone Star College System, track assets across multiple campuses. And we're not talking about a computer or two per location. For example, with over 70,000 students and employees, Lone Star College System owns and operates over 30,000 IT assets!
Learn more about how Lone Star College System uses Wasp to automate asset management and
track assets across multiple locations
.
Reason #2: Storage in multiple locations.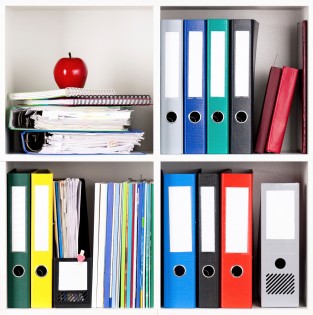 Learning isn't the only aspect of education that takes place in multiple locations, the assets and disposable inventory used in the education process need to be kept somewhere when not in use. In some cases, this might be a classroom; in other cases it might be a storage room or a combination of locations. Such is the case with the University of Iowa's EMS Student Interest Organization (UIEMSSIO). This organization of approximately 100 student-members, each of which are trained Emergency Medical Technicians (EMTs), volunteer at University-sponsored events to render aid in case of emergencies. When not attending these events, disposable inventory—including disposable lungs, gauze, bandages, oxygen masks and cleaning supplies—as well as reusable assets—like mannequins and computers—are stored at multiple locations across campus. Having a mobile asset tracking solution in place allows organization members to track where every asset is at all times.
Learn more about how The University of Iowa Emergency Medical Services Student Interest Organization uses
Wasp MobileAsset to track assets and disposable inventory stored in multiple locations
.
Reason #3: New technology, tight budgets.
In the same way technology is making a difference in asset and inventory tracking, new technology is also making a difference in education. As a result, more IT equipment is part of a school's list of assets than ever before. From expensive assets like computers to items like USB cables, IT assets can be a costly expenditure for schools—especially if they have to be replaced because items are regularly lost or stolen—with expenses coming from an already tight budget. As Erskin Vanderbit, campus network specialist at West Briar Middle School, explains in Wasp's Houston ISD case study: "Being able to reutilize items is essential to the school's process and budget. To a big company, $250 for cables may not be much, but to us, it's a considerable amount."
Learn more about how the Houston Independent District
tracks all fixed assets, including computers and technology equipment
.
Reason #4: Installing and updating technology.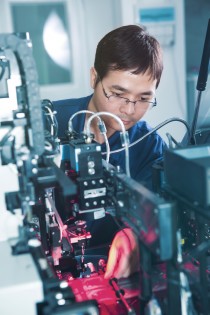 When considering all of the new technology used in education today, someone must make updates to systems that are now outdated. Known as the first university in the English-speaking world, The University of Oxford had systems needing significant updates. Until recently, Oxford's phone system, used to connect university buildings across the city, ran on an outdated analog system. The ongoing process of making updates resulted in a large influx in stock – making it challenging for the Telecom department to keep track of quickly changing inventory.
Learn more about how The University of Oxford
found a solution to its inventory control problem with Wasp's MobileAsset solution
.
Are you part of a school district or other educational institution looking to take advantage of mobile asset tracking? Learn more about
MobileAsset.EDU, Wasp's school asset tracking solution for education
on our website.