Wasp Barcode Technologies: The Barcode Solution People
Barcode Printers: What You Need To Know Before You Decide What You Need To Buy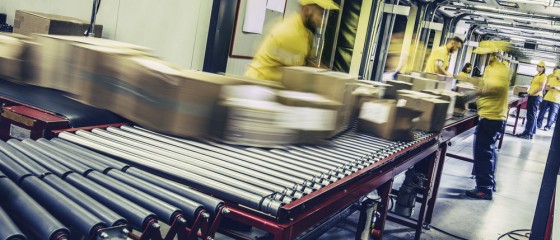 You decided you want more control over your work environment, or you need a better handle on your assets and inventory, or you want an easier way to keep track of patients. Whatever your reason, you decided to create your barcodes in-house. Good for you! You took the first step toward an less stressful operation! Now on to the hard part: What exactly do you need? Well, a
barcode printer
, for one. You most likely already use some sort of printer in your day-to-day operations, most likely a dot matrix, ink jet, or laser printer. Not that those don't perform somewhat well as code printers: They can produce barcodes of moderate quality with fair scanability. The downside, though, is they tend to produce a large amount of waste (ink, ribbons, etc.) and the long-term maintenance costs run high. Not exactly a cost-saver when you look at this side of things. Instead, look for a thermal printer, but remember: Even here, you need to be prepared to make a choice. Do you want a
direct thermal
printer or a
thermal transfer
printer? Direct thermal is a ribbonless process; instead of the application of ink from a treated ribbon to the surface material, chemically-treated materials (often paper) are heated by the print-head. Subsequently, the surface darkens and creates the image. This process offers only black-and-white labels and suffer from a short lifespan, often a year or less. These labels work well for indoor purposes, such as receipts or shipping labels. [Tweet "These labels work well for indoor purposes, such as receipts or shipping labels."] Transfer is a return to the ribbon: The print-head applies heat to the ribbon which melts ink to the label. The results are near permanent and produce excellent readability. You can also create colored labels to further individualize your creations. These work well for inventory and asset labelling and product identification. In addition to the
type
of thermal printer you need for your business, you'll also need to determine what
size
works best for you. Would a desktop setup work best? You can print labels of two- or four-inch varieties; four-inch printers can use either direct thermal or transfer technologies. If you print under 1,000 labels a week, you can most likely get by with this sort of setup. Or do you need something sturdier, more industrial? Do you need something for more high-performance jobs, like manufacturing distribution centers, logistics, or healthcare areas? Is your office space large enough for such a device? Does your business print thousands of labels daily or require all-day printing capabilities? An industrial printer would be more your ideal.

Your connectivity should also be considered: How will you hook your barcode printer to your systems? Can you use a parallel or a serial connection? Do you need Ethernet connectivity? USB, and if so, which version? So, with these questions in mind, let's look at the options we can use to help you start your inhouse label production.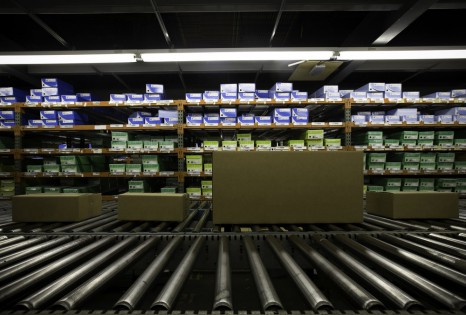 Desktops
WPL205
The Wasp WPL205 desktop barcode printer is a direct-thermal only printer that can suit light-to-moderate labeling needs. 4"x6" Shipping labels, visitor IDs, mailroom and retail labels would be ideally created with this machine. It offers some flexibility with connectivity – USB, serial, and parallel options – and two maximum print speeds: Five inches per second unpeeled and three inches per second when the built-in peeler is used. The latter option allows you to print and immediately affix your label to your chosen surface without a pause to remove the backing.
WPL25
The Wasp WPL25, like the 205, is a direct thermal printer but scales its size down to a two-inch maximum width. This coupled with its ability to be wall-mounted to conserve surface space makes it ideal for smaller offices in need of smaller labels. You can connect it via USB or serial ports and put it to use for: Specimen labels and patient tracking; shelf labels; small/home office mailing labels, file folders, and shipping labels. With a top print speed of five inches per second, you can quickly handle your small business internal labeling needs.
WPL304
The Wasp WPL304 offers the option of direct thermal and thermal transfer printing as well as four methods of connectivity (USB, Ethernet, serial, and parallel). While capable of printing four-inch widths, this printer can still be placed unobtrusively in a small workspace. It's top print speed sits at four inches per second and can multipurpose inside or outside labels, including those for any step of the logistics process, asset management, and even P.O.S. labels.
WPL305
The Wasp WPL305, a second direct thermal/thermal transfer capable desktop, offers many of the same benefits of the 304 but maxes its print speed at five inches per second. It
does not
offer Ethernet connectivity, however.
Industrials
WPL406
The Wasp WPL406's all-metal exterior offers protection from harsher working environments and can churn out labels at a speed of six inches per second. It can function as a direct thermal or thermal transfer printer and is perfectly suited for retail spots, manufacturing and warehouse settings, distribution hubs, or healthcare facilities, anywhere with high demand. With a maximum width of four inches for label output, you can connect it to your systems via Ethernet, USB 2.0, or serial connections and configure it directly from its LCD display.
WPL612
The Wasp WPL612 is a monster: Up to 20,000 labels printable per
day
with a maximum print width of four inches and a max speed of
12
inches per second, this direct thermal/thermal transfer capable machine is built to last. All-metal construction, four connectivity options – internal Ethernet, USB 2.0, serial, or parallel – and an integrated operations display make it ready for the whatever your business can throw at it.
Other Options
Not quite sure you need even so much as a desktop? Perhaps you only need a receipt printer that can keep up with your needs, like the Wasp
WRP8055
? Six inches per second print speed and direct thermal printing help give a clear, professional receipt to your customers while taking up little precious counter space! Connect the system to your computer via USB and you're in business.
Perhaps you
do
need a label printer, but not for
labels
exactly: What about wristbands? Healthcare, special events, water parks: Each can benefit from a coded wristband to identify a person as belonging where he or she is found. The Wasp
WHC25
can put them out as five inches per second with direct thermal printing. Internal Ethernet or USB 2.0 connectivity gives you options for your integration location: Locally or networked, which, depending on your business, could be quite important.