Wasp Barcode Technologies: The Barcode Solution People
How Onboarding Can Improve Employee Retention
Have you ever been in this situation: You take pain-staking measures to find the best qualified candidates for an open position at your company. Finally, after receiving scores of resumes and conducting too many interviews to count, you find and hire the person that best fits your company culture as well as the job. Or so you think. That's until that person puts in their notice just a couple of months after being hired. Why did this happen? If you have ever wondered this, you are not alone. Over 50 percent of small businesses say the
hiring of employees is their number one challenge
in 2016. [Tweet "50 percent of small businesses say the hiring of employees is their number one challenge in 2016."] While it can be hard enough to find the right person to fill a position, what can you do to make sure you keep that employee, well…employed, with your company?
You Can't Do It With Training Alone
While training is pertinent to teach the specific skills a new person needs to do their job, onboarding is equally as pivotal. Onboarding is defined as "the process by which new hires get adjusted to the social and performance aspects of their jobs quickly and smoothly, and learn the attitudes, knowledge, skills, and behaviors required to function effectively within an organization," according to the
Society for Human Resources Management
(SHRM). The first 90 days of employment is vital in building a rapport between your employees and the company, management, and co-workers, according to a 
study
 of 264 new employees published in the
Academy of Management Journal
. Onboarding efforts make sure support levels are high from the team and leaders so that new hires have more positive attitudes about their job and work harder. As you might guess, if support and direction are not provided in this manner, studies also show it leads to unhappy and unproductive employees who quit within the first four months of employment.
Structured Onboarding Impacts Retention
You can't go about onboarding haphazardly, however. How you, as an employer, handle an employee's first weeks is critical. "About one-third of the new hires who quit said they'd had barely any onboarding or none at all," Roy Maurer wrote in an article for SHRM. "And 15 percent of respondents noted that lack of an effective onboarding process contributed to their decision to quit."
That's why your company needs a structured program. When employees go through such a program, they are 58 percent more likely to remain with the organization after three years, according to research by the Wynhurst Group. Taking the time to onboard may seem like a waste of money, but to the contrary. Spending the time
is much less expensive
than going through the process of hiring another new employee. "Replacing talent runs as high as two times annual salary," Ben Peterson, CEO of BambooHR, added. "And it's not just about dollars. Culture and job satisfaction is hugely impacted, as well as morale, productivity and lost insider knowledge. It's painful to lose people."

In a survey conducted by BambooHR, nearly 1,000 respondents said they had quit a job within six months of starting it, with nearly 17 percent of the respondents leaving between the first week and the third month of work. What does this mean for you?  An average company loses one in six of new hires each month for the first three months. The reasons the respondents gave for leaving were as follows:
23 percent didn't receive clear guidelines for their responsibilities and desired better training.
7 percent said other co-workers weren't friendly or helpful.
12 percent wanted more recognition for their unique contributions.
9 percent wanted more attention from management or other employees.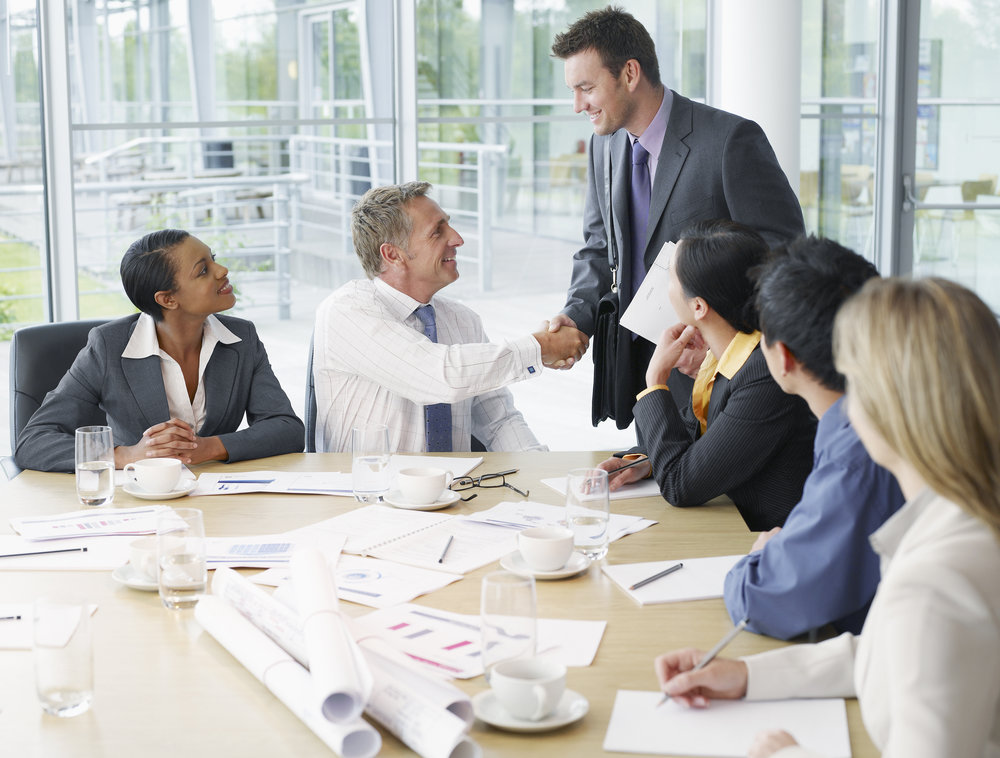 Onboarding Can Help Overcome Other Business Challenges
As I just mentioned, you can
attract and hire top-performing candidates
with great perks and a competitive salary. It's not as easy to deliver the intangible reasons that employees stay. When you engage employees early on, your rate of employee retention increases significantly. That not only benefits the employee, but work culture can skyrocket when you can hire and keep top talent.  Here are some other business challenges onboarding can solve:
Business growth:
According to the 2016
State of Small Business Report
, 43 percent of small businesses project challenges in growing revenue, while 45 percent say increased profits may not be a reality this year. While an onboarding program should build engagement for new hires, it should also result in business growth. In fact, employees who were very engaged at work, had
147 percent higher earnings per share
than other companies, according to a recent Gallup poll.
Trust-building:
An onboarding program should educate new employees about organizational best practices. And that information should come straight from senior management.  When workers and leadership are on the same page, there will be a more cohesive workplace, with aligned goals.
Open up communication:
Encourage open communication. When you start a new job, it can be intimidating to share concerns or feedback about your new role and surroundings. An onboarding program can provide the structure and setting for new hires to get answers to questions about their new workplace without the pressure. Providing this forum during onboarding goes a long way towards fostering the kind of environment employees thrive in.
Decrease turnover:
As mentioned, replacing employees is not a cheap date. When an employee leaves for whatever reason, it not only negatively impacts your bottom line, but also decreases company morale. Onboarding ensures a better employee/employer relationship from the first day on the job and keeps employees engaged for the long term. Now that you know what an onboarding program can do for your business, what are you waiting for? It takes
time, the right people, and even fun
to make it work for you. Most importantly it'll help you hire and retain the best employees and help those new hires hit the ground running!
What are your best onboarding tips?