Wasp Barcode Technologies: The Barcode Solution People
Rx RFID: How RFID Can Help Streamline the Healthcare Industry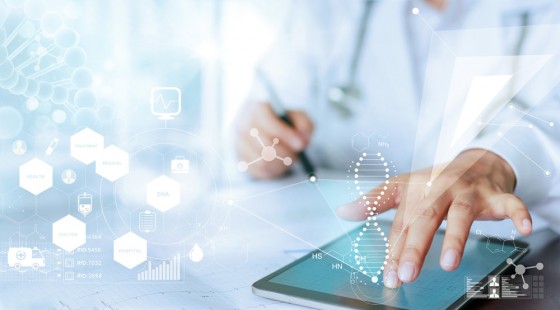 Growth of the global radio-frequency identification
(RFID) industry
is expected to hit the 10 per cent mark by 2025. Its value's increase? An astounding £3.3 Billion! And one of the chief aides in this bolster? Healthcare. In the United States, the drive for an increased RFID presence in the healthcare industry stems from greater focus on tracking and classification of medical instruments. Desires to better ensure patient safety, improve supply chain efficiency, and reduce human errors involved in the treatment process also factor into this burgeoning area. Loss prevention and the management of critical care equipment and supplies (and the monies saved through their retention) run close alongside these other reasons. Approximately 10 to 20 per cent of mobile hospital assets becomes lost or stolen over time; the average cost per item
sits just under £2,400
. Do you know how those losses affect nurses' time? A third of it goes towards fruitless hunts
for
these supplies! Maintenance?
Three-quarters!
And the pharmacy? Forty per cent of their funds find themselves diverted to rush orders that proper asset management could prevent!

And we all thought the worst bit of hospital revolved around the cuisine… RFID medical tablets could asset track good in real time, detecting and timestamping any and all movements of equipment, notating the responsible party, and designating the out-of-service station for these pieces. No more snipe chases for missing goods! Inventory control measures with automated monitoring and customized alerts could prevent the pharmacy's shortcomings. When levels reach an established minimum or if substances approach their expiration dates, personnel could be prompted to place a replacement order; full automation would see the system place the order itself and remove the human factor from the equation. Included in the drug database could be information such as: The batch's lot number; its expiration date; each logistical point of contact from arrival at the facility to its introduction to the patient
or
proper removal from circulation. The introduction of RFID to prescriptions can be seen as an evolution of the 2009 mandate from the
U.S. Federal Drug Administration (FDA)
that called for machine-readable labels to be affixed to all medications to ensure their proper identification. 2D barcodes, at that time, seemed the most logical solution due to the size requirements and the potential costs involved.
Over the course of the last decade, drops in costs associated with and advances in RFID technology – including tags, scanners, and readability distances – make it a possible but still pricier alternative.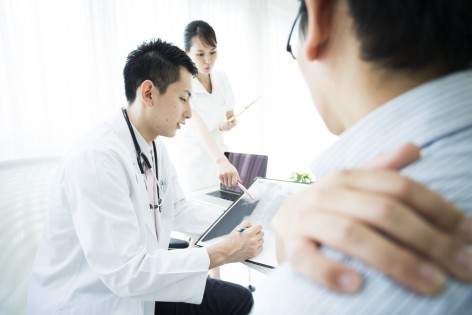 On the topic of prescriptions: RFID wristbands on patients can provide all prescribed medication data for each individual and the potential hazard data to both nurse tablets and the pharmacy inventory system to ensure compliance with dosage
and
to prevent adverse medication interactions. They can also reduce the likelihood of patient misidentification and subsequent errors in treatment. Patients
can also be identified as subjects
with potentially infectious diseases and prompt caretakers to exercise further precautions or established protocols to prevent an outbreak.
Northern Westchester Hospital (NWH)
, New York, launched a passive RFID system in 2016 in an endeavor to improve its asset tracking measures. The biomedical engineering department chose passive RFID tags as they require considerably little maintenance and no batteries. These PRFID tag allow NWH staff to locate assets within a particular zone at any given time. Coded assets pass by scanners as they change locations, which leads to the scanners' identification of each tag's unique ID signal, which in turn updates the central database. Authorised users can then see the locations and availability of equipment. Also available are objective timestamps of use which help to show process gaps in need of review. Future plans include the introduction of temporal (or temporary) RFIDs for rental equipment along with further tweaks to the constantly evolving system. A second effort in the southeastern U.S. found an 18-month study of a unidentified
radiology department
that suffered  weekly loss of one vial of required contrast due to the expiration of several partially used containers. The contrast, ordered weekly, required three days for delivery and called for a high level of human involvement, which invited great potential for error. Two primary causes included the improper assignment of vials to patients (and subsequent adverse reactions) and, believe it or not, traditional barcodes! The codes would smudge and fade, which rendered them difficult to scan or read. The introduction of an RFID system helped ease some of the fallout from these issues. These tags require no line-of-sight to be read and could be read multiple tag at a time. RFID tags can hold quite a bit a data –
upward of 8KB –
and offer the potential for reuse. They also offer encryption, which makes it much less likely these devices can be convincingly fabricated in an attempt to make off with unnecessary prescriptions. [Tweet "The introduction of an RFID system helped ease some of the fallout from these issues."] The introduction of this system not only helped ease the losses of contrast, but also helped avoid mistakes in the billing department of the facility. Wasted product would lead to lower reimbursements for the contrast, which would call for the costs to be recouped from
somewhere
, potentially the poor client. Another realm of healthcare that might not immediately come to mind:
Sterilisation
. RFID tags can be – and are, in some facilities – used to help ensure all tools and instruments used in hospital activities such as surgery receive thorough and proper sterilisation. Johnson and Johnson's Advanced Sterilisation Products employs RFID to ensure automated compliance on cleaning and reprocessing of instruments. One component used, the hydrogen peroxide tablet, contains a high frequency RFID tag responsible for broadcasting error alerts. The system can also identify related components for the process, samples currently undergoing sterilisation, and confirm the staff member who accessed it possess proper authorisation to do so. Concerns over the effects of RFID electromagnetic emissions appear to be unwarranted. Studies conducted by the U.S. FDA and Indiana University - Purdue University Indianapolis (IUPUI) found properly configured RFID systems appear completely safe to use around medical equipment. While quite promising, it should be noted that users of these systems must remain diligent with required maintenance (low it might be) and their calibration! Just as you would with any tool, right?